Time to plan the summer! And by planning the summer, I mean finding the right summer camp in Geneva for your child.
Like every year, also in 2021, Parentville carefully selected the best summer camps in Geneva! You will find camps for little munchkins, school-age kids, and teenagers. Camps in the city centre, and camps in municipalities around. All have different themes. This way, I am sure everyone will find something suitable.
Attention: this list will grow with time, so be sure to check regularly!
SIMPLY THEATRE, VERSOIX
5-6 & 7+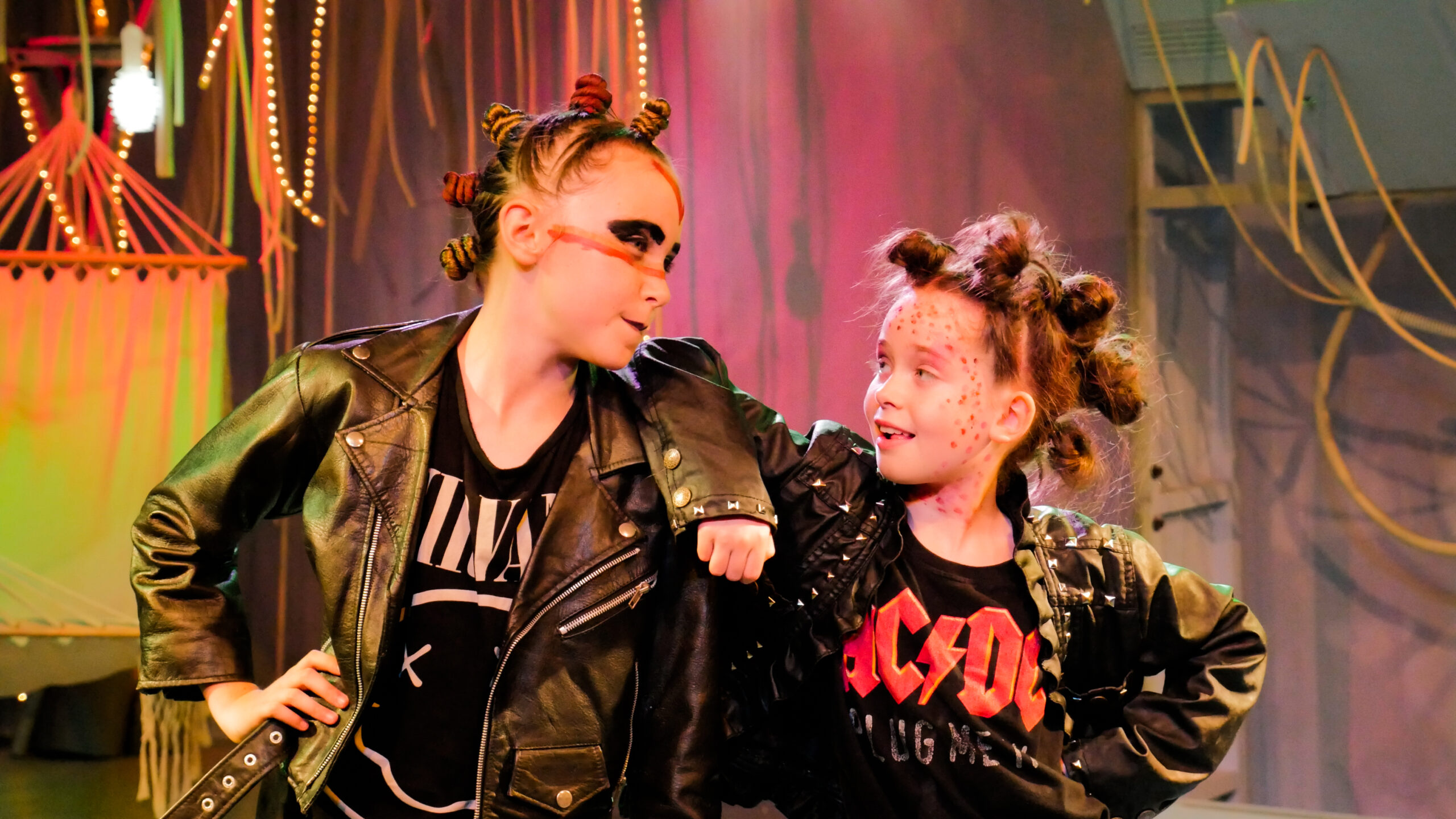 Simply Theatre, Switzerland's premier English speaking performing arts training school and theatre company, host week-long summer camps tailor-made for children aged 5 to 18 years. Specialising in acting, vocal coaching, choreography, film making, magic and stage combat to name a few, their camps offer a unique opportunity to work with experienced theatre practitioners. During each fun-packed week, students discover and learn key components of an actor's training, meet new friends and develop valuable life skills. For ages 7+ courses run Monday – Friday 9.00 am – 4.00 pm and cost 595CHF per week. (Late pick up to 5.30 pm available). For 5-6 year olds courses run as half-day sessions (9.00am-12.00pm or 1.00pm-4.00pm) and cost 295CHF.
More info at www.simplytheatre.com.
SPELL LANGUAGES, PLAINPALAIS
4-6 & 7-10 & 11-14 yo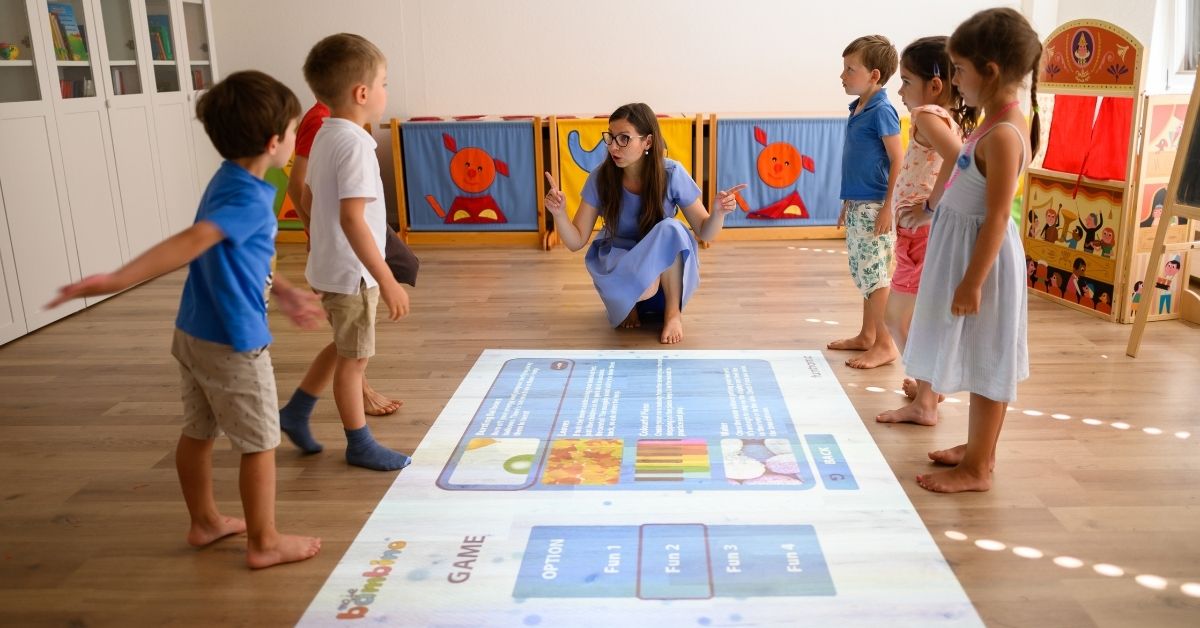 Spell Languages is a leading language centre for kids in Geneva and their holiday camps are truly unforgettable! This summer, your kids can be immersed in six languages (French, English, Spanish, Italian, Russian or German).
Many wonderful themes are planned, for example: "Winnie the Pooh" (4-6 yo), "Hogwarts School of Magic" (7-10 yo), and "I dare say" (11-14 yo). For all English speaking and music-loving kids aged 4 – 6, a special camp will be animated in collaboration with Music Together! Also, for those who like mental gymnastics and sports, there are camps in collaboration with AMAKids.
During the summer camps with Spell, your child will play, learn, discover Geneva and spend time outdoors in a small group of friends. Bonus! Forget packed lunch: there's a 3-meal lunch option you can order.
Prices start from CHF 360 .-/ week of half-day camps and  CHF 560 .- week of full-day camps (if enrolled for 3 weeks or more)
TOTUP, LANCY
3-8 years old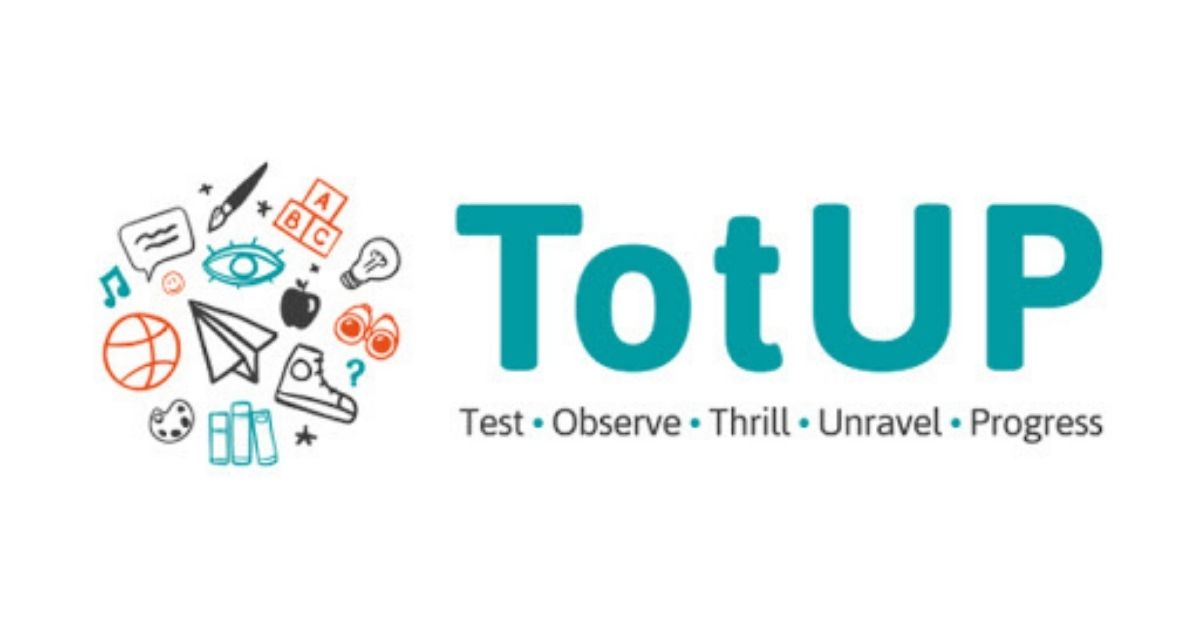 TotUp is a wonderful creche in Lancy with a big sports centre adapted to both children and adults. Summer camps at TotUp will run continuously from July 5th till August 27th. Every week will offer a different theme and different activities so that children enrolled for more than one week, won't be bored! In July the themes are: "Together with Music", "In The Water", "Team Sports", "Together with the animals". And here are the themes for August: "Circus Time", "Yoga & Meditation", "From The Garden to the Kitchen", "5 Continents".
Price: 350 CHF/ week (7:00-14:30) et 500 CHF/ week (7:00-19:00). Registration is now open through info@totup.ch.
Please also note that camps are available for kids from 2.5 to 6 years old in canton Vaud (Crissier et Epalinges). More info at info@totup.ch
PEP ENGLISH, VEYRIER
5-8 & 9-12 & 12-18 years old
Discover Great Britain, Australia and the United States as if you were there!
For 5-8 and 9-12 yo, PEP English offers a full immersion during their multisensory summer camps with virtual tours of each country. The program is designed so that children learn English in context through fun and interactive activities that stimulate all the senses. They will work on pronunciation, vocabulary and expressions while enjoying different indoor and outdoor activities!
Practical info: full days or half days. Maximum 10 children per group.
For older children (12-14 & 15-18 yo) PEP English prepared "Activate Your English" & "Level-up" camps. These camps will not only help teens work on their English skills but will be a great occasion to practice public speaking strategies and critical thinking. Students will practice the objective analysis of subjects in the news and learn how to structure persuasive arguments, both in formal and informal contexts. It's a fantastic opportunity to fill in the gaps before a new school year starts.
Practical info: max. 6 students per group. Monday to Friday 13h-16h.
022 321 77 31
Planet Climbing, Lancy
Ages 5 to 9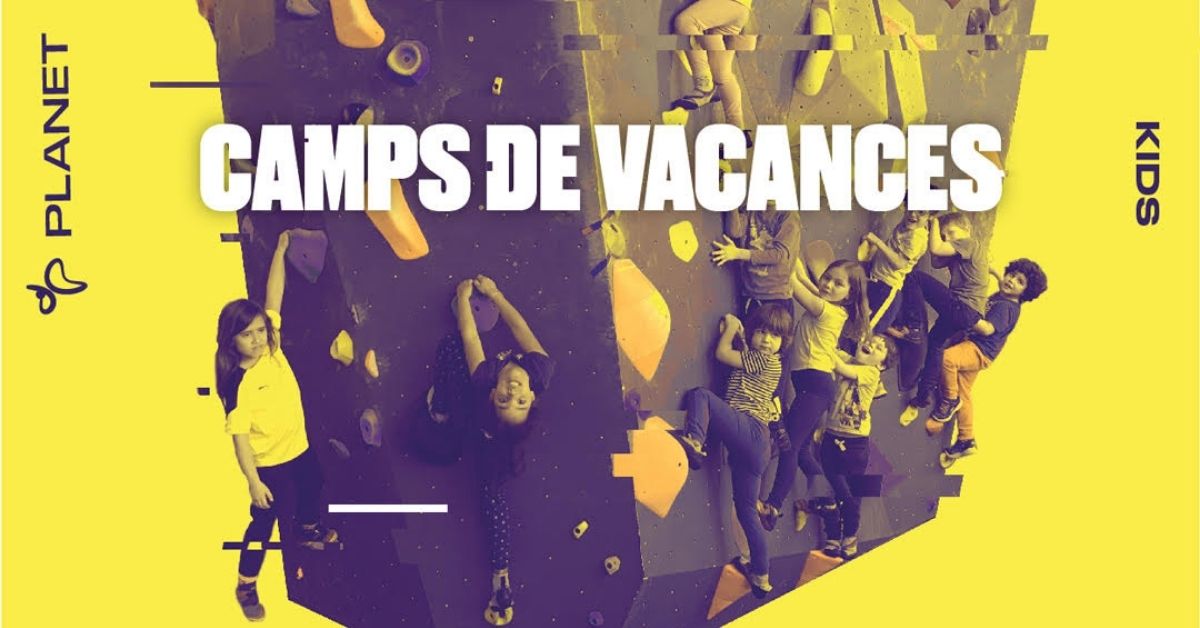 Planet Climbing offers weekly SUMMERS CAMPS for your child where he/she will enjoy a great mix of various sports activities related to verticality (plus creativity activities). These camps are not only for "climber-kids". Every child will be able to find his/her dimension with a guided and safe approach to gravity.
In the program: climbing games in our spaces, outdoor climbing day (if the option is chosen), yoga kids, arts and crafts, accro-branche, parkour introduction, fluo sports room and more outdoor games in collaboration with external partners.  (Activities with external partners might vary adapting to covid restrictions and availability).
Come join us to discover new sensations!
Groups of 8 kids max. Weekly and daily booking possible. From 08h30 to 17h00. Extra child-care hours on-demand.
WEEK OF JULY 12th and 19th, 2021
WEEK OF AUGUST 2nd, 2021.
Price
Full week (Mon-Fri) – 490 CHF
Day – 115 CHF
*Discount of -10% on the full week price if at least 4 bookings at the same time (family/friends).
Contact
Details, booking instructions and more here.
BRICKS 4 KIDZ®, MEYRIN
Ages 5-12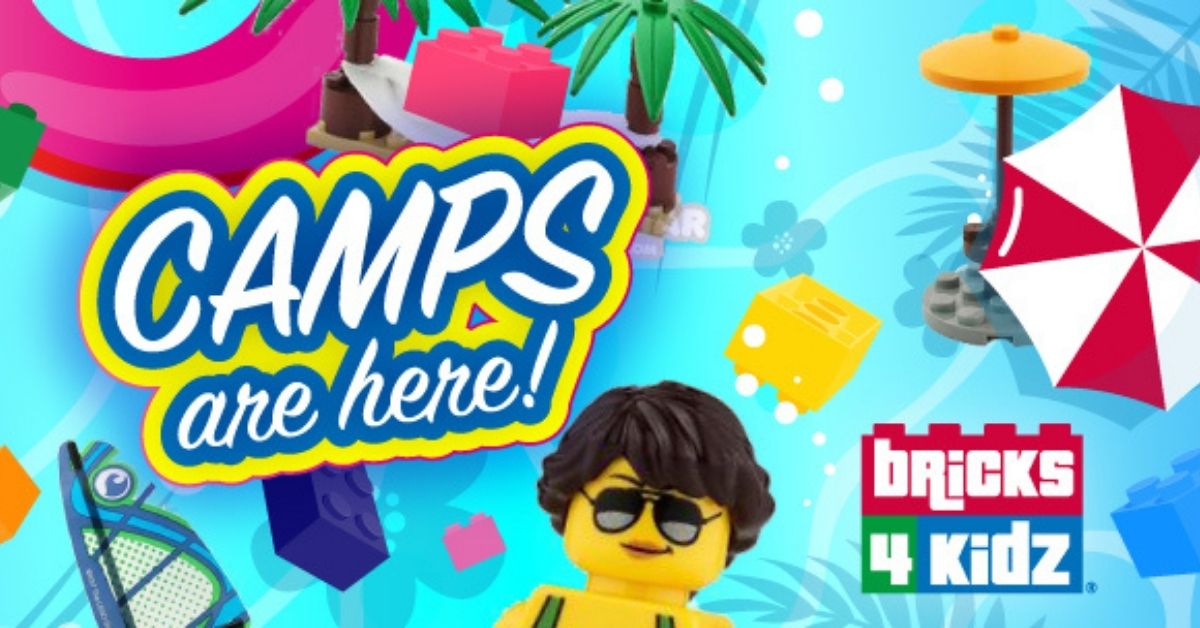 At Bricks 4 Kidz®, holiday activities (for children aged between 5 and 12) offer just the right combination of games, challenges and creative free play to ensure your child will not even notice the time go by.
Children will get to build exciting and different Bricks 4 Kidz® models using LEGO® Bricks, including the motorised technic ones, in line with themes such as the Olympic Games, Ninjago and Lego Masters. Our trained animators will involve them in creative games and challenges to boost creativity and team spirit. Our activities are offered simultaneously in French and English to help to boost language skills.
The camps take place on the Swedish International campus in Meyrin, from July 5th to August 20th.

Contact information:
Online registration: click here.
Juliette Jamey jjamey@bricks4kidz.com 079 156 37 37
TOTEM ESCALADE, VERSOIX
6-14 yo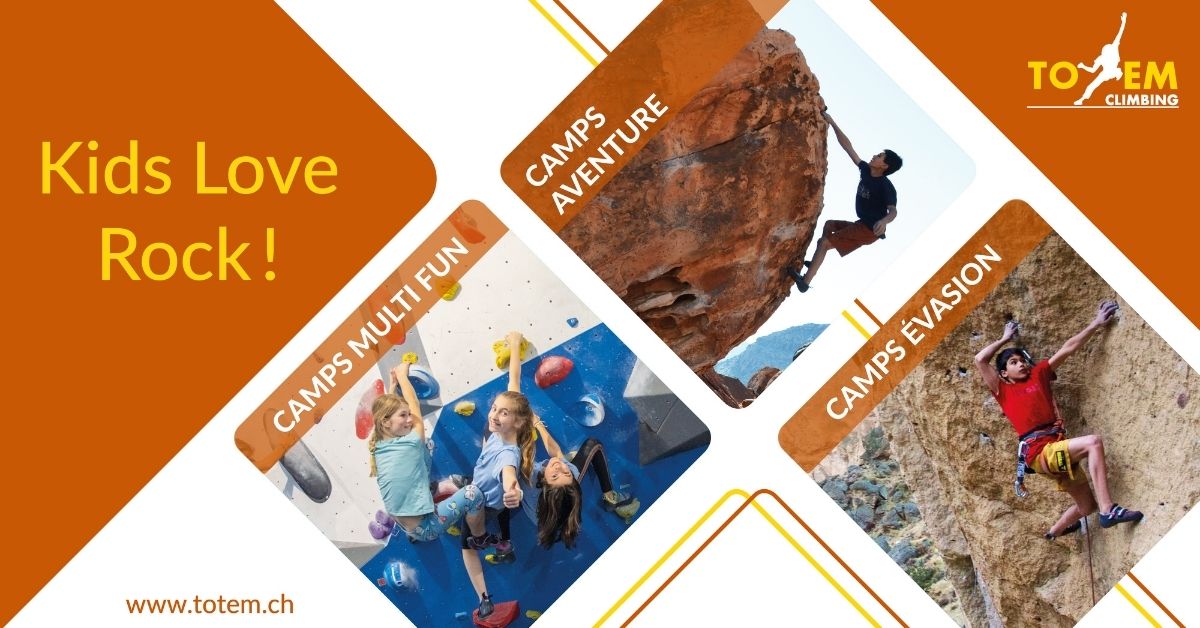 During the Summer Holidays, TOTEM Escalade in Versoix offers 3 kinds of Camps for children from 6 to 14 years old. There is a Multi-Fun Camp, for 6-14 yo, with indoor climbing and various outdoor activities (available weekly or daily). Another option is an Evasion Camp for 10-16 yo – with outdoor rock climbing adventures (weekly or daily). The last option is an Adventure Camp (10-16yo) with outdoor climbing and nights at camping (shouldn't we say at a campground ? I'm not sure) (5 days).
The different camps are offered in all our gyms: Versoix, Gland, Ecublens and Vevey.
Lunch, Snacks, equipment & travel included!
Totem will pamper from 8:30 a.m. to 4:30 p.m. (daycare possible from 7:30 a.m. to 6:30 p.m.).
Book your future activities at totem.ch/kids or camps@totem.ch.
GYMBOREE, GRAND-SACONNEX,
3+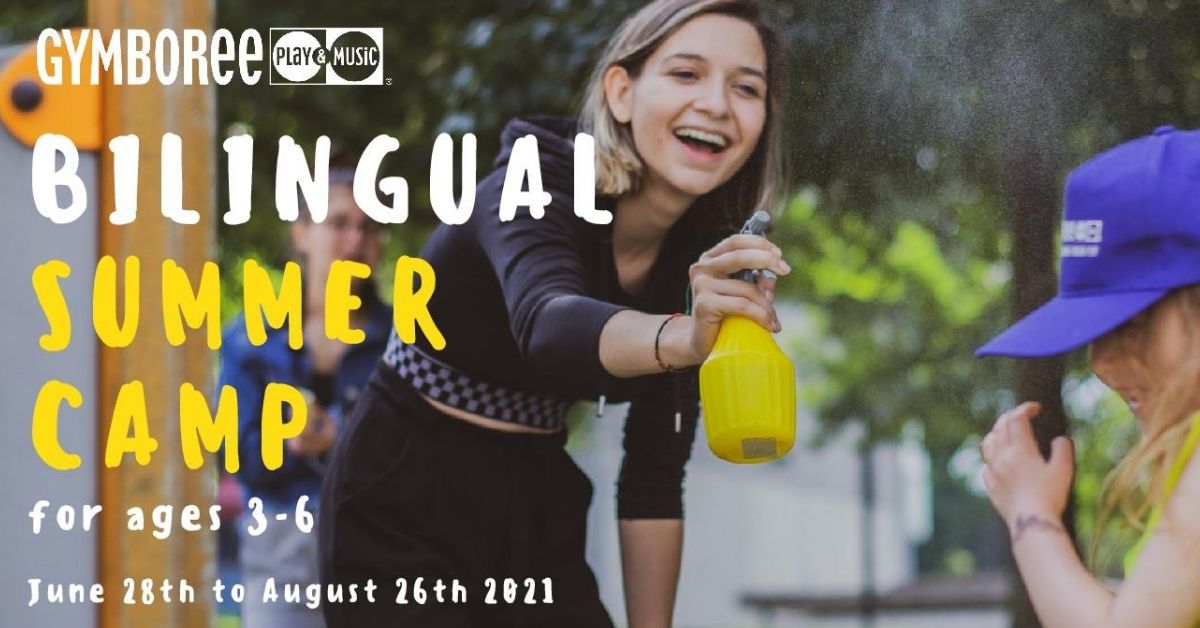 Gymboree Geneva offers a bilingual summer camp for 3-6 year olds. During July and August there will be weekly themed activities (water fun, the beach, little explorers, green fingers, tactile fun..) with art projects, music and songs, play and movement downstairs, imaginary play, story time and more.
It is a time for children to have fun and make new friends as well as a great opportunity to consolidate French and English. Summer camp will run from the 28th of June to the 26th of August, either half day 8h30-12h or 13h-16h00 or full days 8h30-16h. The cost for the week of mornings is CHF 330, afternoons CHF 285 and full days CHF 550. Or you can choose individual mornings/afternoons/days for respectively CHF 76/67/120.