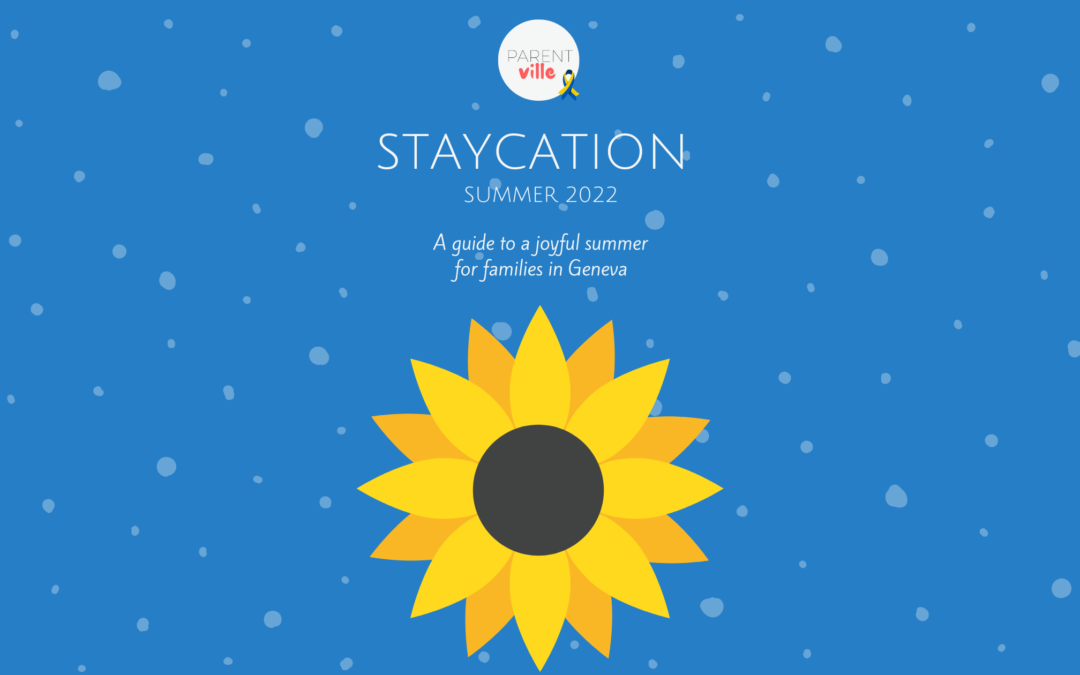 How long are you planning to stay in Geneva with the kids this summer? No matter if it's one week, eight, or just a few weekends the Staycation Guide by Parentville is here to save the day again!
Since its first edition in 2017, it has been one of the best-received summer helpers for both local families and those who come here for holidays.
Staycation Guide – what's that?
Staycation Guide is a downloadable PDF with over 140 outings and activities propositions for families. There are simple outings, awesome adventures, and places in the canton and beyond. There is something for every age and every budget.
Each outing proposition consists of a description, links, practical info, and an interactive map. Everything to make planning easy. The Staycation Guide saves your time. All you need to do is choose an outing and go. Parentville does all the research for you, chooses the best places, and voila!
Get your Guide
Click on the button below and become the expert on family-friendly destinations in and around Geneva! The price is not fixed – you decide how much you can pay. By purchasing the Guide you will help Parentville exist and continue the work. This year, 50% of the Staycation Guide revenue will be used to help kids – Ukrainian refugees in Geneva.
TESTIMONIALS
Here's what has been told about the previous editions of the Staycation Guide:
Thank you very much for all these research you are doing and gently sharing for the kiddos!
I love to test new places and try to talk about it a little bit in a far less efficient way you are! Just wanted to say that it is really appreciated! Congrats!
THIS IS AMAZING!!!!!! I would like to nominate you for the Nobel Peace Prize because of the anxiety you have resolved in my household for this summer. This is clearly a contribution towards world peace. Congratulations!!!
29/06/2020
This year, for the reasons that I don't need to spell out, we are staycationing. Initially, I planned to make some serious day trips out of the canton, but having flicked through this guide I think we have more than enough to do right on our doorstep! This will be a useful guide for the summer and beyond and I look forward to exploring these hidden gems as well as testing out some of the more well known attractions in the area. Thank you Parentville for making this mum's planning a LOT easier!
Zoe
29/06/2020
Not just for the summer: keep the guide for fun with kids all year long – well almost. Due to Covid19, there is a heavy focus on the outdoors, so some options might not work in winter. A great mix of options for the many staycations necessary this summer.
Barabara