There is a museum in Geneva that all families love. In the past few years, it provided us with amazing exhibitions (eg. about dinosaurs, ants, predators, duck fleas, and more). The permanent exhibition is also incredible, with many gems hiding behind the glass. It is, of course, the Natural History Museum in Geneva! This year it is celebrating its 200th anniversary in a magnificent way!
On this occasion, the Museum prepared 3 temporary exhibitions – all of them worth seeing (more than once). Let me tell you a little bit about each.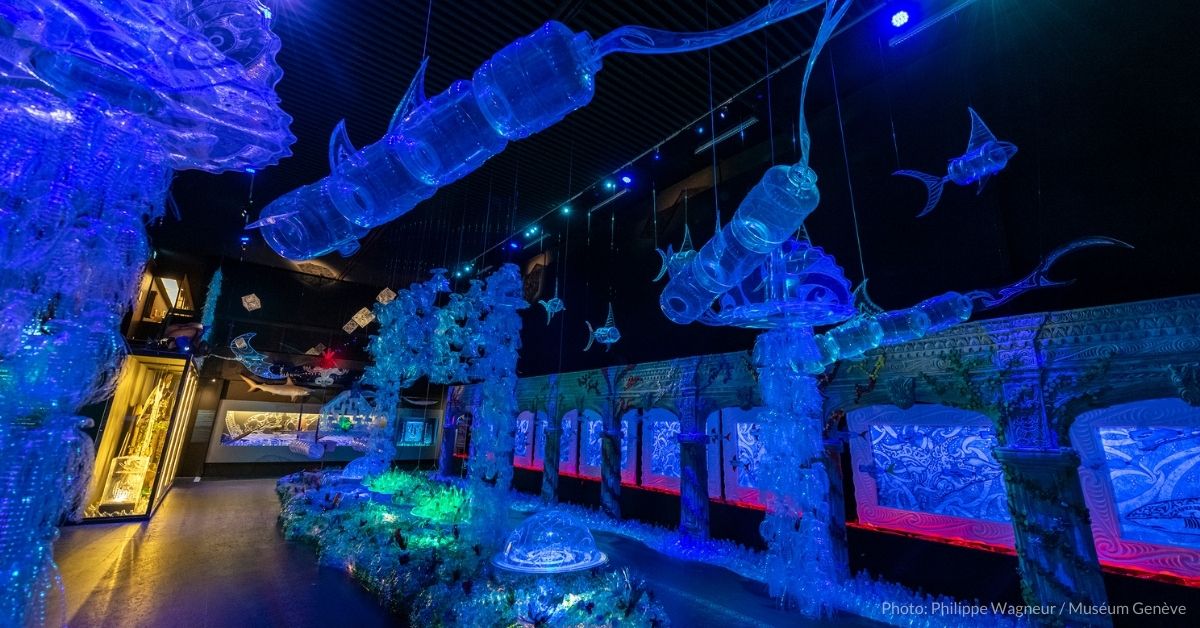 Bouteille à la mer 2120, Te Ao Maori
A mesmerizing, beautiful, thought-provoking and sad at the same time. This is fascinating instalation by George Nuku is a must-see. You will dive in into the underater world of plastic. Not just plants are made with plastic/plexglas – also the living creatures mutated and are made from recycled plastic bottles. There is everything: coral reefs, anemones, fish, and sharks. Underwater columns with ancient motifs and Māori images. Don't forget to look above and see manta rays and tunas! The colours, the light, and the overwhelming feeling of beauty and dispear will stay with you for a long time.
It's a great opportunity to show children the possible future, to discuss the usage of plastic in everyday life. But it is also an exhibition that will inspire crowds to reuse plastic bottles and make something beautiful with them.
INFO:
till June 27, 2021
Entry paid (ticket valid also for the « Wildlife Photographer of the Year » exhibition).
Adults 10 CHF
Kids under 18: free
A visit-bookler for kids 4-12 availble in Eng and Fr for 3.50 CHF.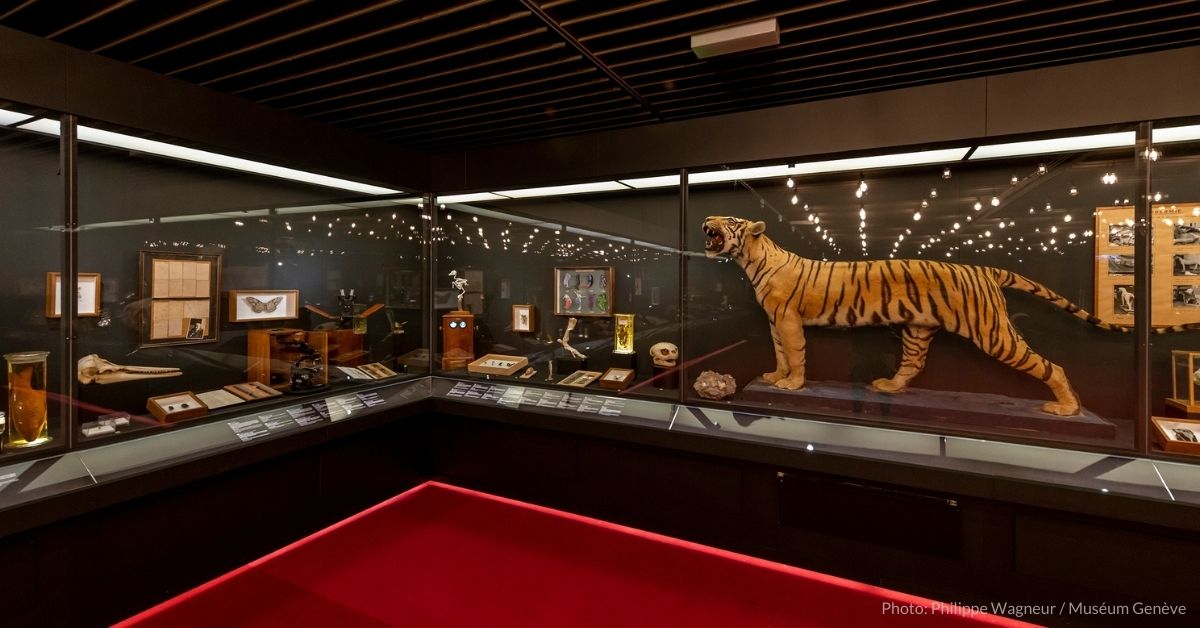 Trésors
200 years, 200 objects, 200 years of research. 200 reasons to visit the Museum.
It started as the Academic Museum of Geneva 200 years ago and since then scientists in the canton have studied minerals and animals (both those living now, and those extinct). In the result of this amazing work, the museum's permanent collection is made of 15 million specimens and objects. 15 million!
For Museum's 200th birthday the scientist undertook a difficult task of chosing 200 of this 15 million to present Museum's accomplishments. Among them are specimens super tiny and big. Some are local, some are exotic. Some are very old, some are new.
Tresors will be accompanied by a program of Wednesday meetings with Museum's scientists. Each Wednesday a different specimen for the exhibition will be chosen and discussed with children and adults. Watch out for the dates on Museum's website or in Parentville's calendar.
INFO
till June 27, 2021
A treasure hunt booklet for children available in several spots.
Free entry.
Bilingual French-English.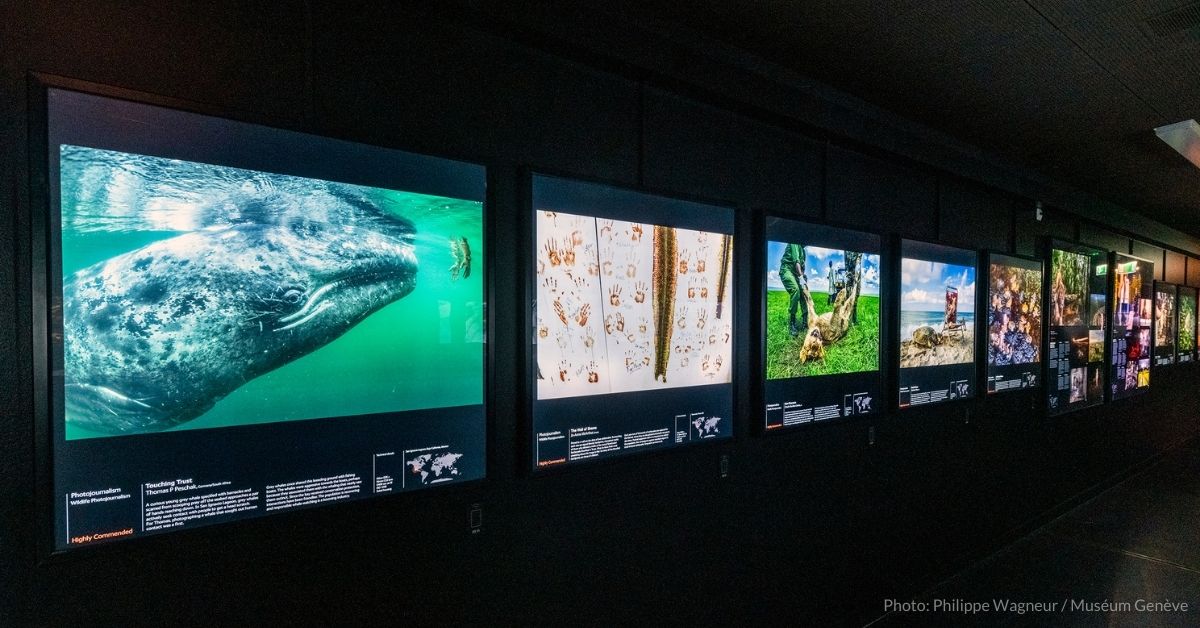 WILDLIFE PHOTOGRAPHER OF THE YEAR
An exhibition of spectacular images of all things-nature, for the first time in Geneva! It presents mind-blowing photographs taken by the winners of the 55th international competition organized by the Natural History Museum in London.
The captions are all in English, and I strongly advise to read them – you'll learn about things you had no idea existed. One of the biggest surprises is the last section with junior photographers, some under 10 years of age! It's absolutely awesome to see what kids can do!
INFO
till 27 juin 2021
Paid entry (also valid for the Bouteille a la mer 2120):
Adults 10 chf
Kids under 18yo free
You can find more information about these three exhibitions on the website of the Natural History Museum in Geneva.
Please note that the Covid-19 measures keep chamging and it is always best to check directly with the Museum for the current ones. At the time this article was written, the masks were not obligatory but only recommended in Geneva museums. The three exhibitions discussed int his article do not have a one-way direction of viewing and pick hours the distance is impossible to maintain.
Please, wear a mask, wash your hands and stay at home if you don't feel well.