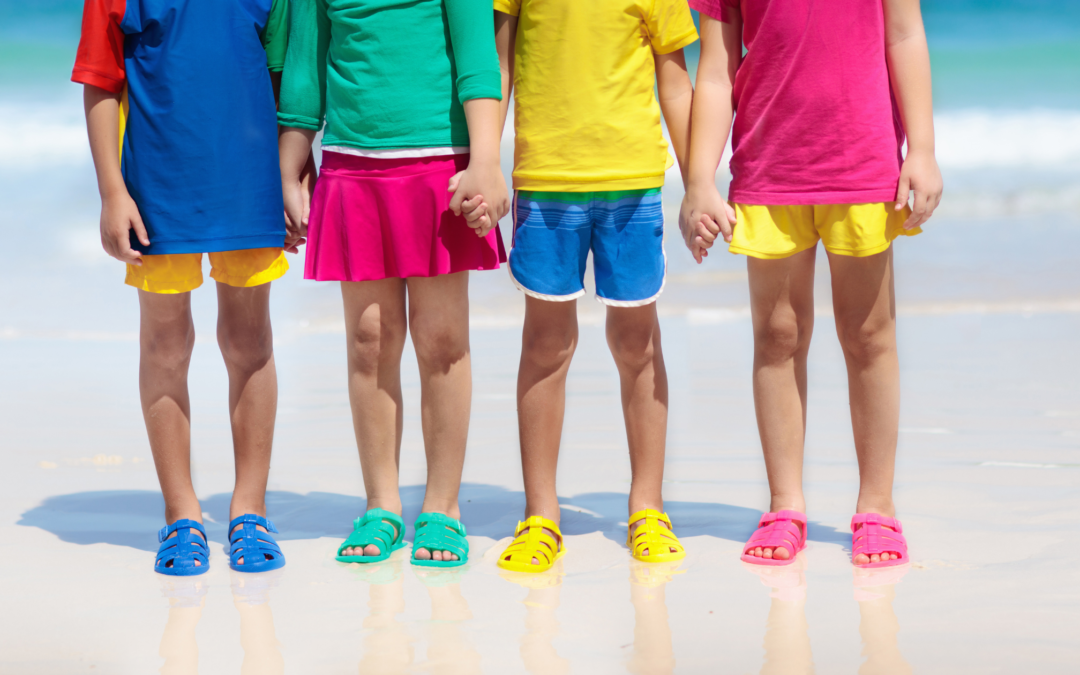 Summer is around the corner! It's the last moment to book the best summer camps in Geneva. Below, you'll find a selection that covers various interests, and ages.
There are plenty of summer camps in Geneva, it's impossible to list them all, but I hope you'll find interesting things in this selection.
Disclaimer: most of camps here are listed in a form of a paid collaboration. Rest assured Parentville only does paid collabs when the service/product is worth recommending!
SPELL LANGUAGES
Offer your kids playful and creative language camps. With Spell Languages you are opting for the highest quality and lasting impact on your kids' life's journey. You also chose from three age groups as well as different languages such as English, French, German, Spanish or Italian. Here your kids will have lots of fun and will live unforgettable adventures surrounded by the sounds of classical music and inspired by the most prominent artists of all times – be it literature or painting, in a magic-filled forest. Expect daily outings and team games. Is it a treasure hunt in the old town or the mindfulness activities by the river that your children will tell you about back at home? Enroll now and see for yourself!
Practical information: drop off from 8 am and pick up until 6 pm, option to choose 3-dish lunch & discounts for enrollments of 2 or 3 weeks applicable.
AGE: 4+
LOCATION: Plainpalais area.
PRICE: from 460 chf/week.
CONTACT: check details here.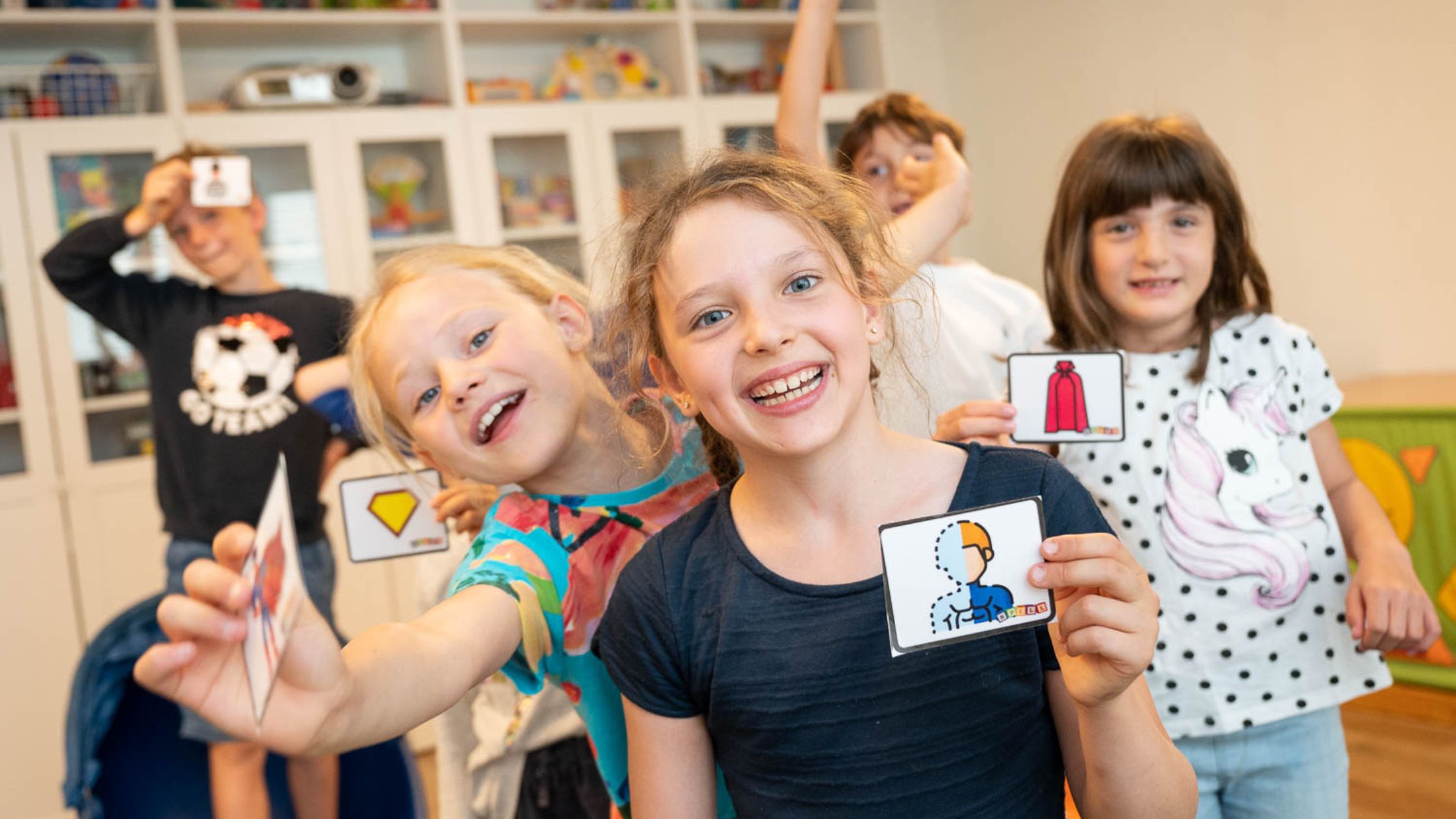 TOTUP
Themed bilingual summer camps. Every week new theme. Price includes: meal plan, excursions, creative & sport activities, bilingual programme and lots of fun!
Price: 500 CHF/ week 7:00-19:00; 350 CHF/ week 7:00-14:30. 10% discount for the second child & 20% for the third child. For more info and reservations contact TotUp at info@totup.ch.
AGES: 3-7
LOCATION: Petit-Lancy, Thonex, Veytaux (VD), Epalinges (VD), Crissier (VD), Estavayer-le-lac (FR).
PRICE: 350-500 chf/week
CONTACT: info@totup.ch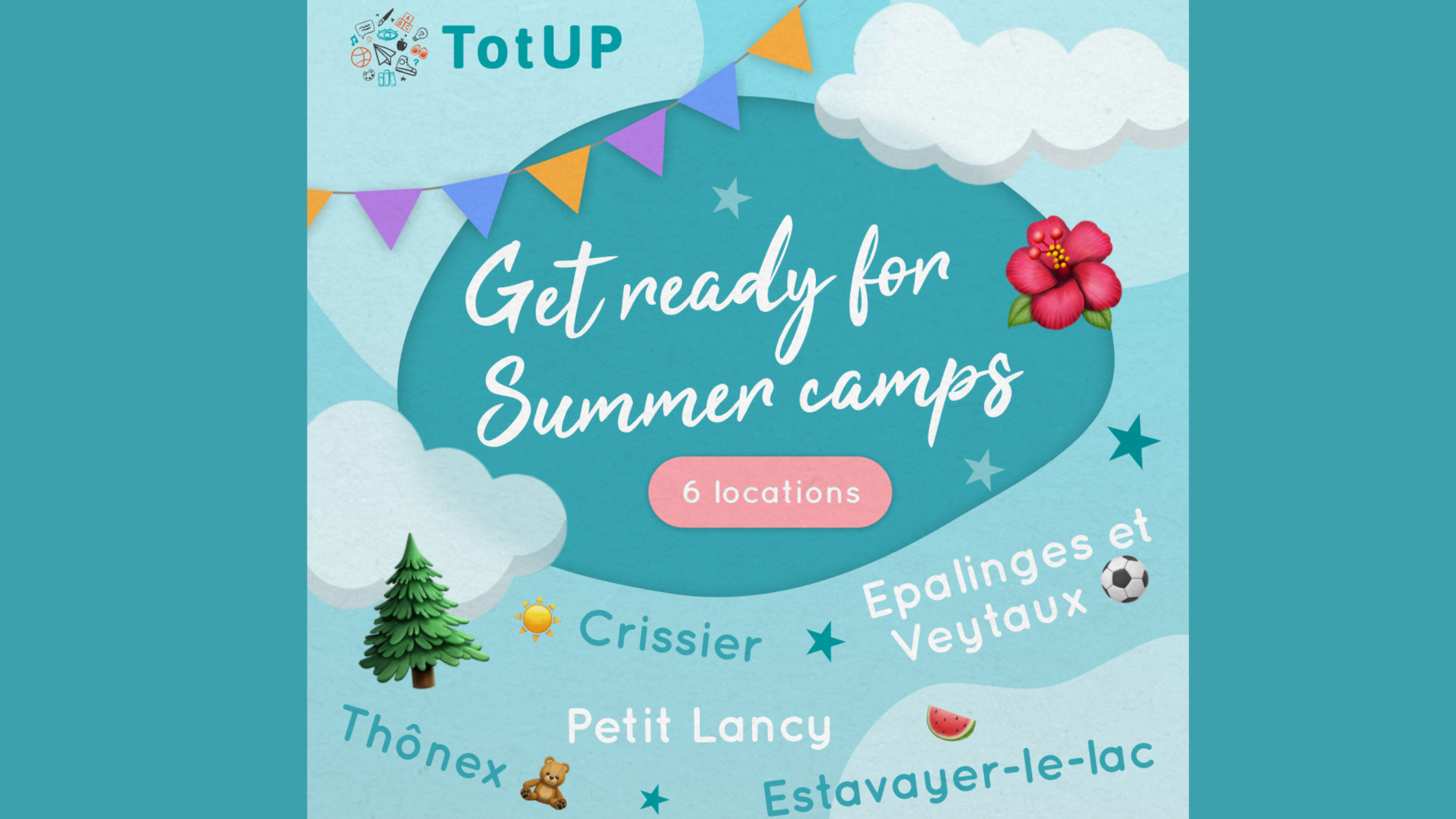 GYMBOREE GENEVA
Gymboree Geneva will host Bilingual Summer Camp from Monday 3rd of July to Friday 18th of August (mornings, afternoons or all days). There will be themed art activities, music and songs, play and movement on their specially designed equipment, tactile time, imaginary play, story time and more. It is a time for children to have fun and make new friends as well as an opportunity to learn French and English. There will be play time outside in the afternoons. Costs include a morning snack and/or afternoon snack and all class room and art materials. For children staying all day parents are to provide lunch for them.
AGE: 3-6 yo
PRICE: from 350 CHF/week
HOURS: 8h30 – 16h30
LOCATION: Grand Saconnex
MORE INFO: click here or contact via geneva@gymboreeclasses.ch or call 022 920 9200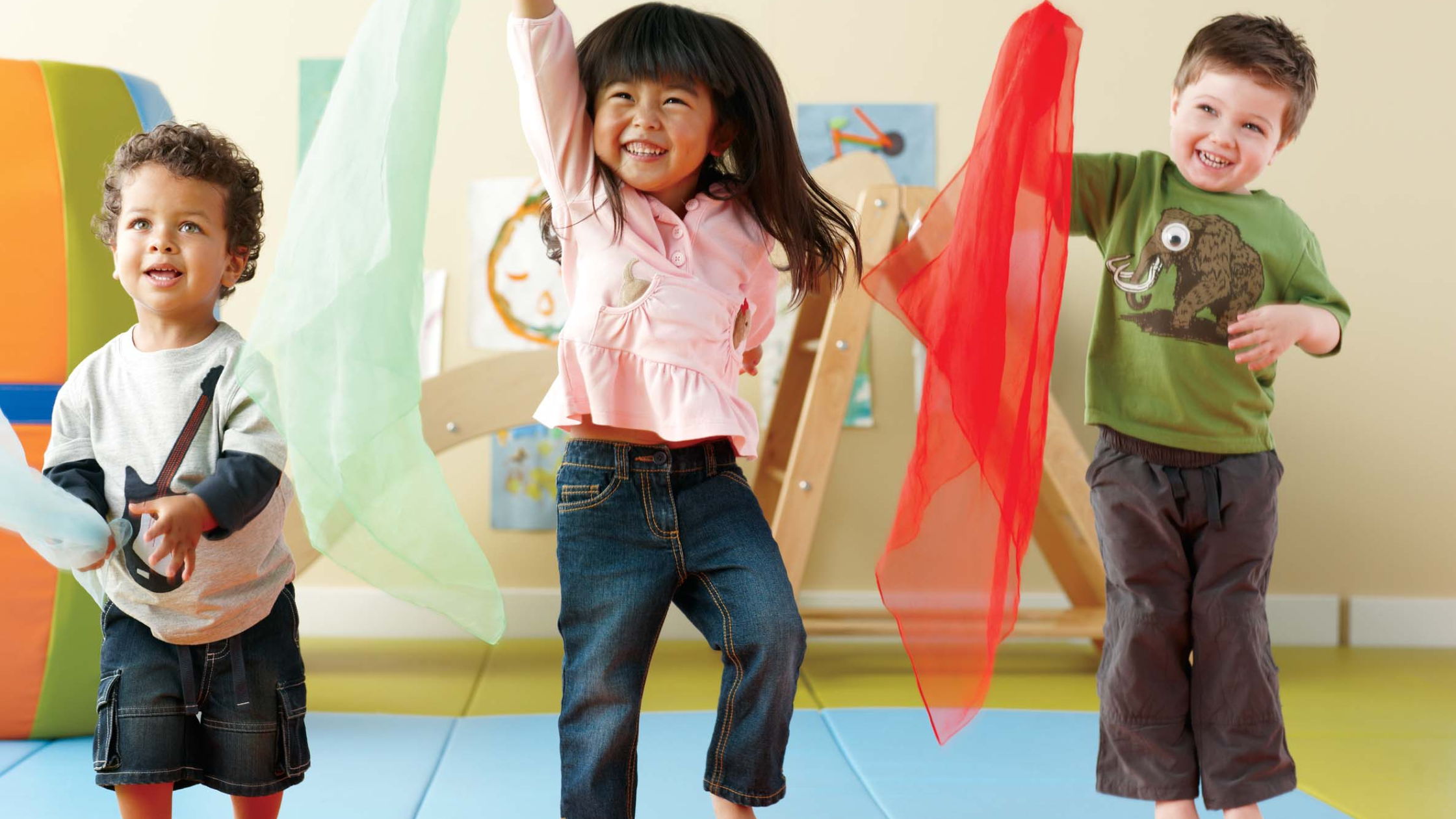 LES ATELIERS D'ALICE
We are happy to welcome your children in our summer camp, we organize fun, creative and pedagogical activities for seven weeks.
In July, your kids will get the opportunity to danse and explore light, colours and shadow (3-7 th July), to join the wonderful world of Marvel and jump at Airloop (11-14 th July), to live like pirates and go on a treasury hunts (17-21 st July), and to discover Amazonia and practice capoeira (24-28 th July).
During August, let's go to the beach, and play outside with sand and coconuts (31 st July – 4 th August), meet the funny Kimochee team and talk about emotions (7 th -11 th August) and finally prepare an extraordinary carnival for animals, practicing the circus disciplines and making plastic art (14 th -18 th August)!
AGES: 4-12
LOCATION: Carouge.
CONTACT: lesateliersdalice.com
LUNCH: available for 12 chf/day.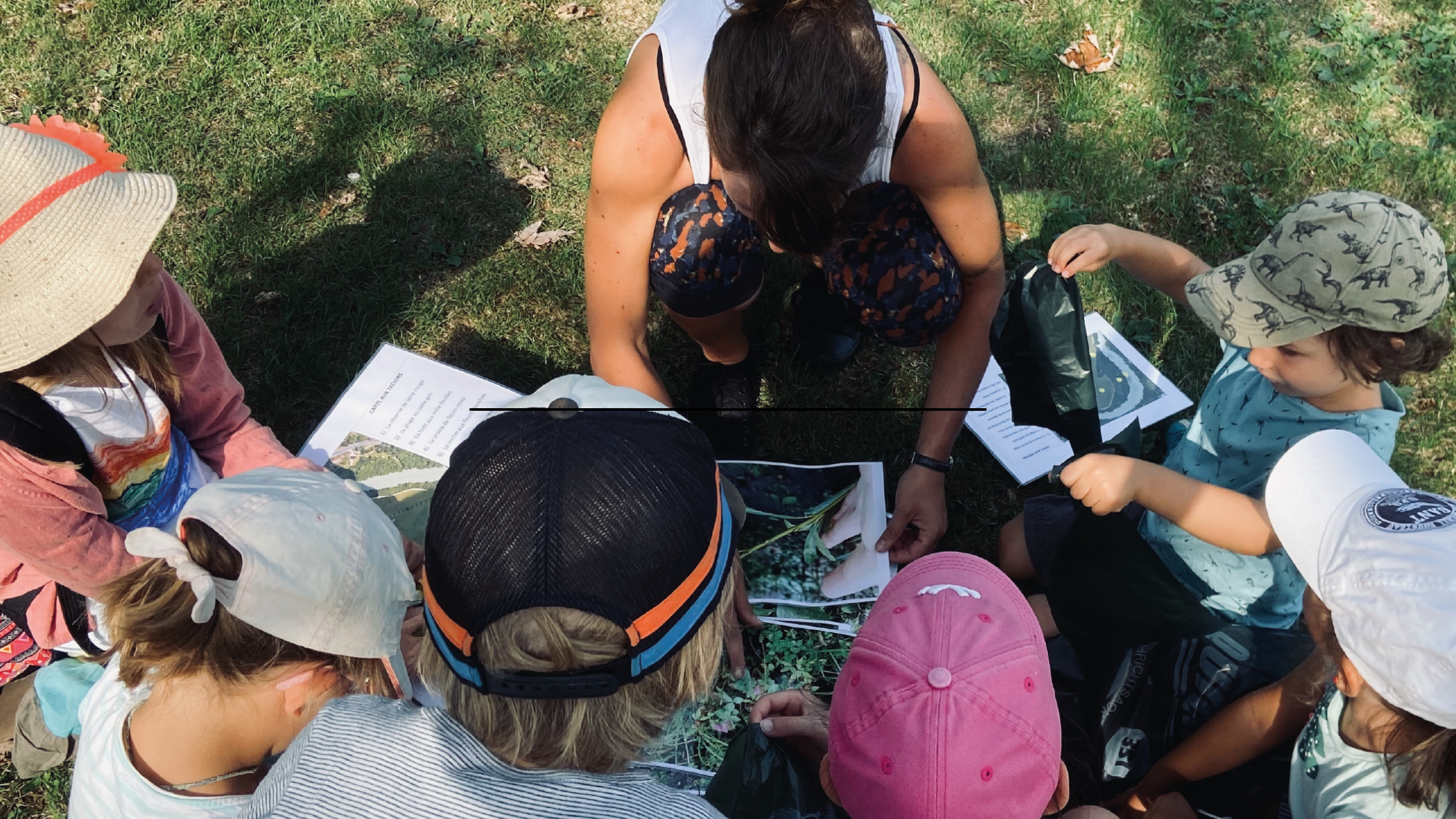 PEP English
Full immersion, multi-activity camps with qualified teachers to learn English in small groups from age 5. Thanks to a structured yet fun approach, children of all levels develop vocabulary, expressions and pronunciation. The varied creative and dynamic activities take place both indoors and outdoors.
Themes for 2023:
● Time Travel in Geneva (based on the book The Geneva Chronicles)
● Around the World
● Let's explore Canada & the USA
PEP offers full or half day options and a discount for siblings or children attending multiple
weeks.
AGES: 5+
PRICE: 350/week (half day) or 600/week (full day)
LOCATION: Veyrier
CONTACT: here.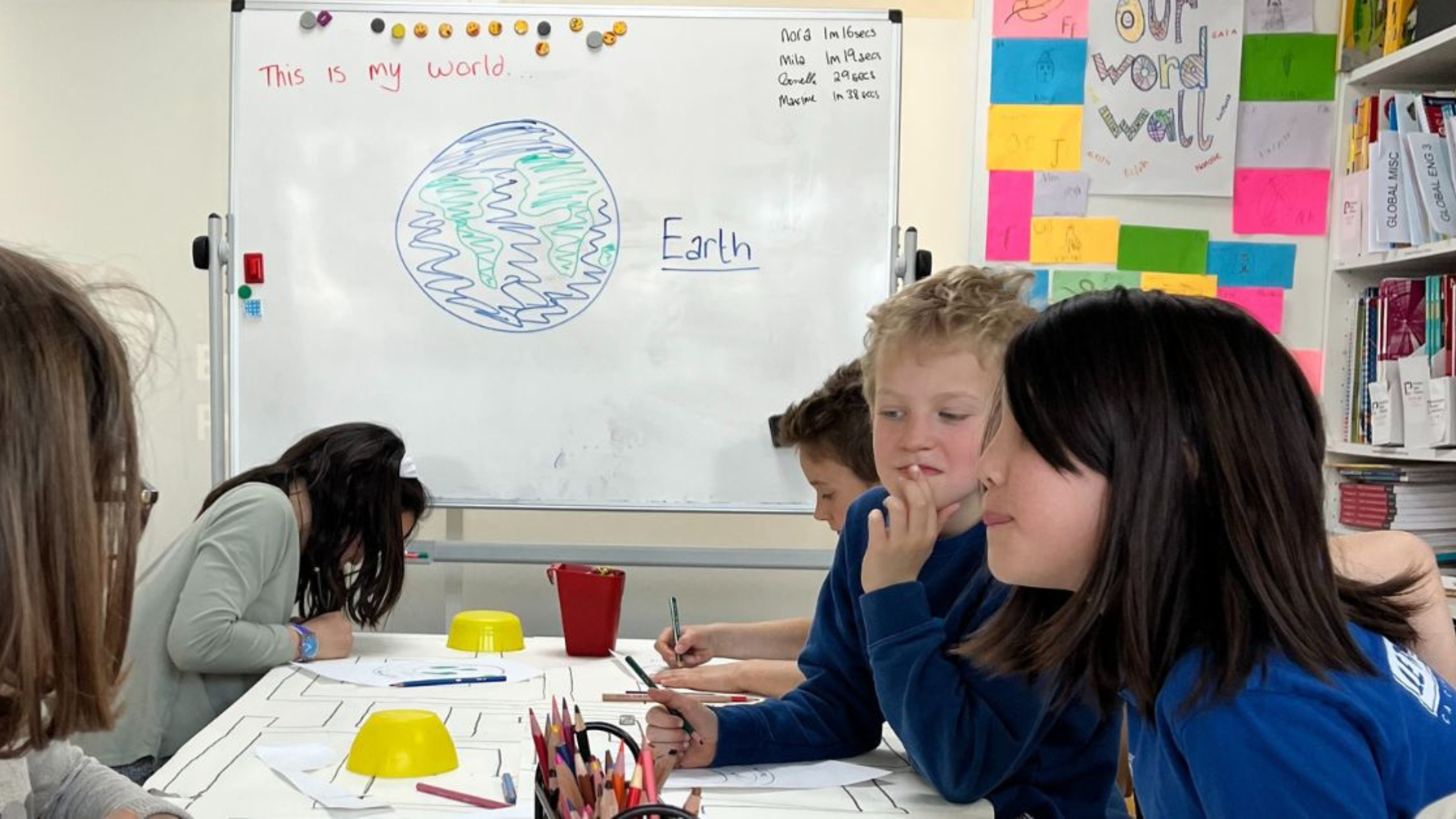 KNOCK ON WOOD
Ignite your kids' creativity this summer at our Knock On Wood woodworking camps! Let them join skilled craftsmen, unleash their imagination, and create lasting memories.
Immerse them in a dynamic and supportive environment, surrounded by woodworking enthusiasts who share their passion. Woodworking serves as great activity to enhance manual- and real life problem solving skills. Our methodologies have been designed and validated for 21st-century kids taking them back to basics without going back in time.
Our full-day camps are for younger kids with an afternoon splash in Nations Square Fountains.
Half-day is the best option for lazy teens and sleepyheads. Let them sleep till midday, and come for woodworking after lunch. Digital-manual or Ceramic-wood combinations are offered this year as innovative combined craft experiences for those kids that are up for challenges.
Our state-of-the-art 500 sqm woodworking facilities are equipped with top-of-the-line tools and materials, ensuring a safe and inspiring learning environment.
Secure their spots today and let your kids' woodworking dreams take shape!
AGE: 7+
LOCATION: Nations area (La Voie-Creuse 16)
PRICE: from 360 chf/week
CONTACT: kowcraftfactory.com
BUBBLES
Les stages d'été reviennent chez Bubbles du 3 juillet au 25 août 2023. Cette été, rejoins-nous et pars à la découverte des enfants du monde à travers tes dessins animés préférés. Au programme, découverte d'un nouveau pays chaque semaine. Les inscriptions sont déjà ouvertes ! À travers ces stages d'été, Bubbles soutient l'association Enfants du Monde​. ​10.- seront reversés pour chaque inscription. À très vite chez Bubbles !
AGES: 4+
LOCATION: Eaux-Vives
PRICE: from 399 CHF/week.
CONTACT: 022 774 55 55 ou contact@bubblesclub.ch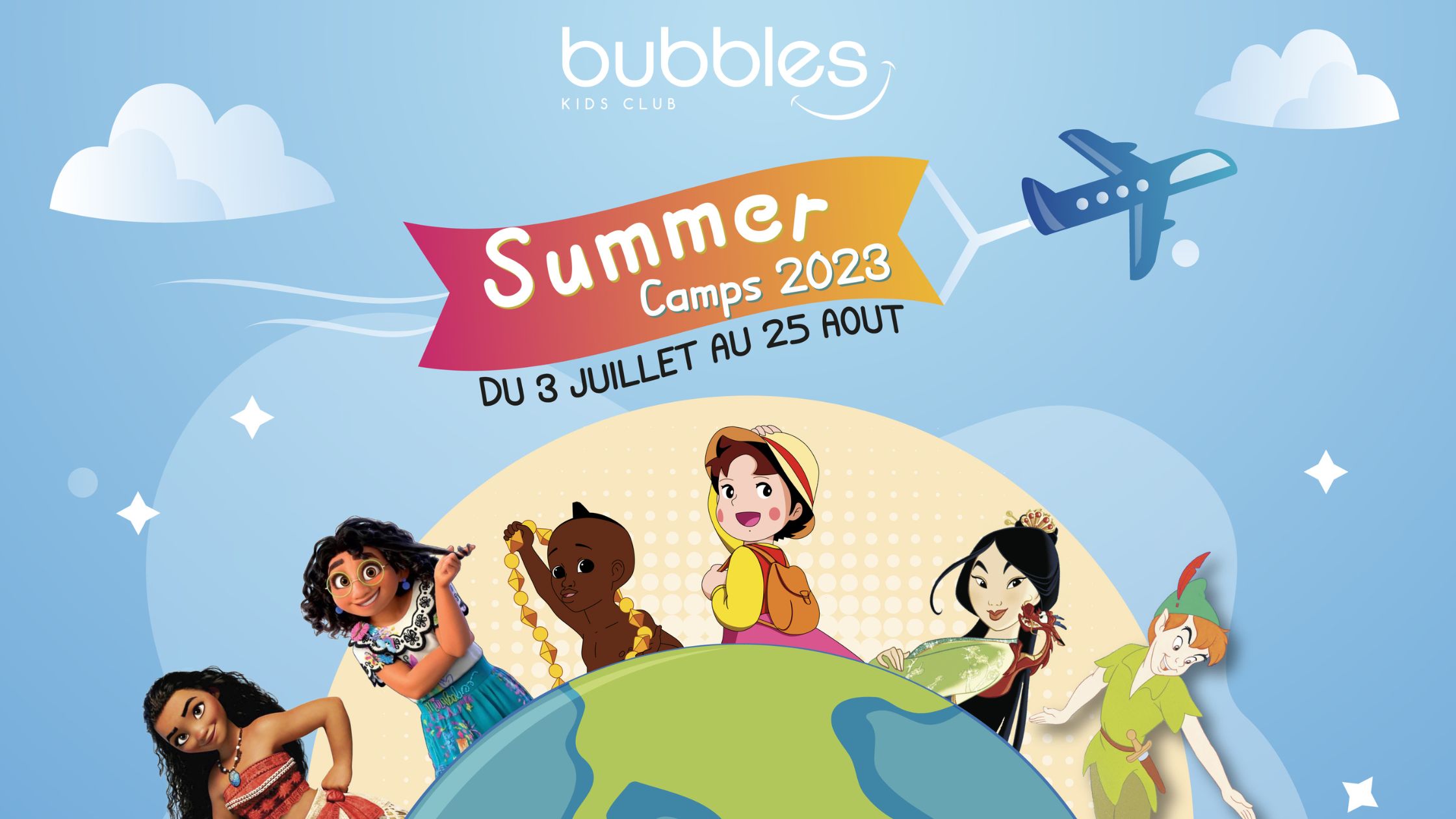 COLLEGE DU LEMAN
Looking for an adventure-packed summer camp for your child? Collège du Léman offers all students aged 8 to 14 the Discovery Camp, from June 16th to July 14th. Your child will experience incredible outdoor activities, make unforgettable memories, and new friends. Each day, your child will embark on a new adventure like acrobranching, aquapark, zipline park, Genève Plage, Signal de Bougy, and much more.
CDL Discovery Camp, from Monday to Friday, 9am- 5pm.
Other camps from age 4 to 18, day and boarding – here.
AGES: 8-14
LOCATION: Versoix.
PRICE: from 725 chf/week
CONTACT: College du Leman.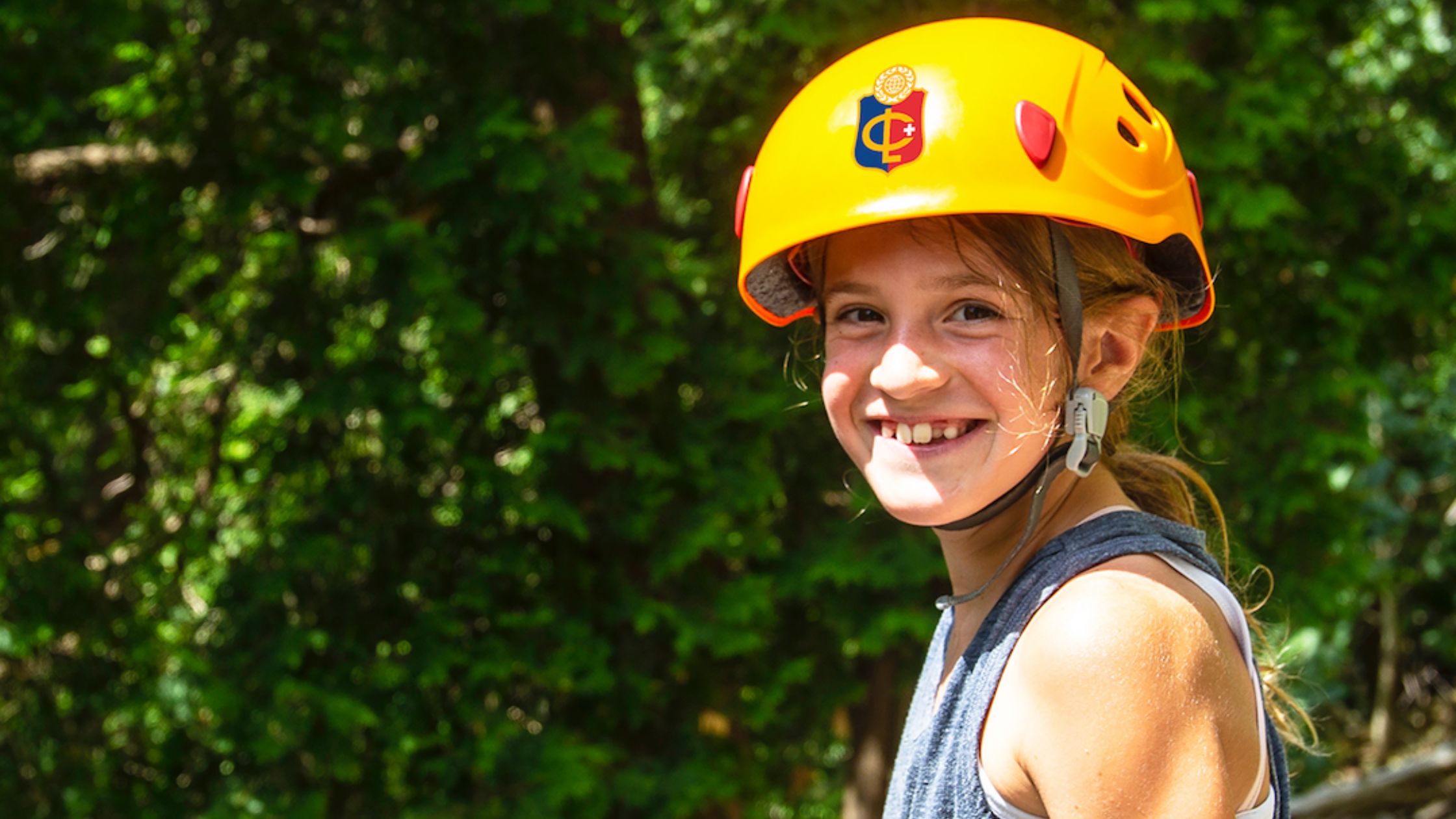 RED WHALE SWIMMING
Dive into Summer with Intensive Swimming Lessons at Red Whale Bellevue Swimming Pool! Join us for five weeks of exhilarating swimming lessons during the Summer (03 July – 04 August). Improve your skills and build confidence in the water! Daily sessions at the same convenient time. Lessons in English & French. Small groups with teachers in the water. Sign up for the entire week (5 lessons from Monday to Friday) at an unbeatable price of 200 CHF.
Our multilingual instructors provide personalized attention, ensuring clear communication and an inclusive learning environment. Don't miss this chance to improve your technique, and boost water confidence. Limited spots available, so reserve yours today! Register at www.redwhale.ch and dive into a Summer filled with fun, progress, and lifelong memories!
AGE: from 3.5 months (with a parent), from 3.5yo independently.
LOCATION: Bellevue
PRICE: 200 chf
CONTACT: www.redwhale.ch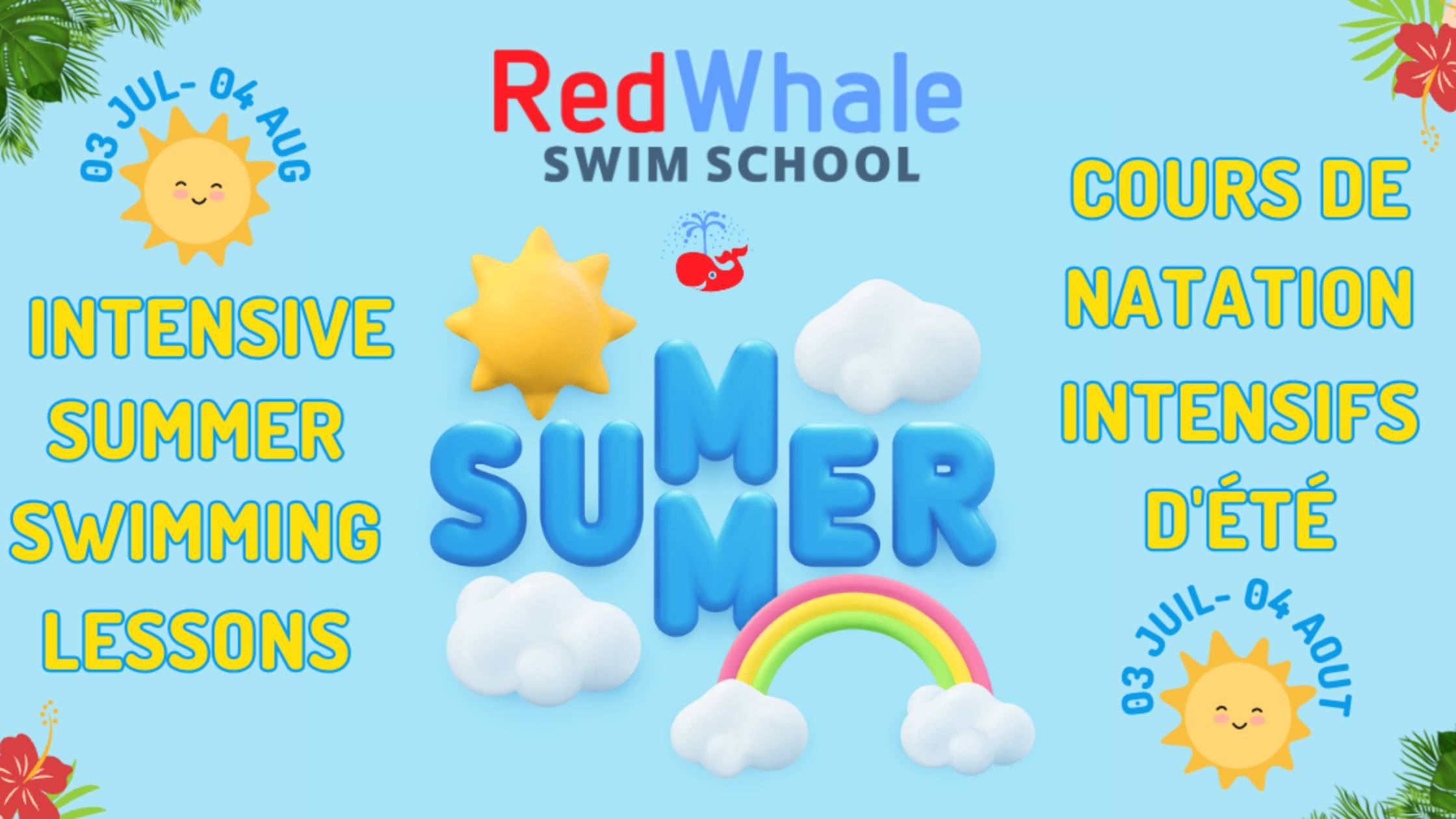 FUTURE KIDS

Our camps are organized in French- and German-speaking Switzerland during the school holidays. They welcome children and teenagers aged 5 to 17 for a morning or a full day and focus on original themes such as robotics, computer programming, mechanics, video game development, and much more!  Mixing theory and practice, our courses enable participants to acquire new knowledge that will be very useful for their future!
AGE: 5-14 yo
LOCATION: Lancy & Nations area
PRICE: from 380 chf
CONTACT: futurekids.io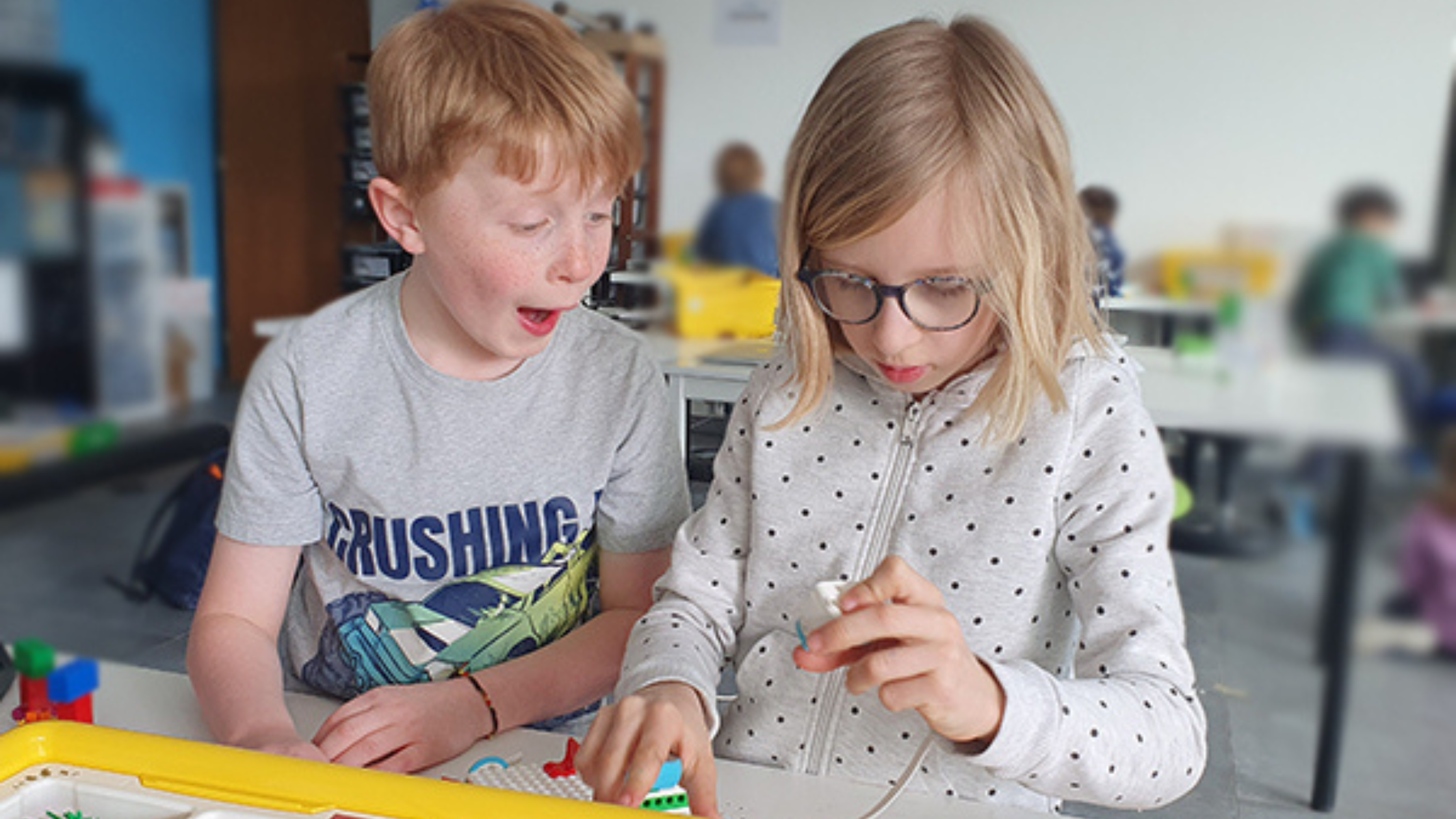 PLANET CLIMBING

Planet Climbing offers HOLIDAY CAMPS for your child where they will enjoy a great mix of sports related to climbing as well as other fun and creative activities. These week-long camps are not only for "climber-kids"! Every child will enjoy the time learning new skills and making friends. All our camps are fully guided and ensure a safe and fun time is had by all.
In the program: climbing games in our climbing gym, outdoor climbing day, yoga kids, arts and crafts, judo and more outdoor games in collaboration with third party providers.
Come join us and push your vertical limits for fun! Groups of 8 kids max. Weekly and daily booking possible. From 08:30 to 17:00. Extra child-care hours on-demand.
AGE: 5-12 yo
LOCATION: Lancy
PRICE: 490 CHF/week or 125 CHF/day. Discount of -10% on the full week price if at least 3 bookings at the same time (family/friends).
CONTACT: planetclimbing.ch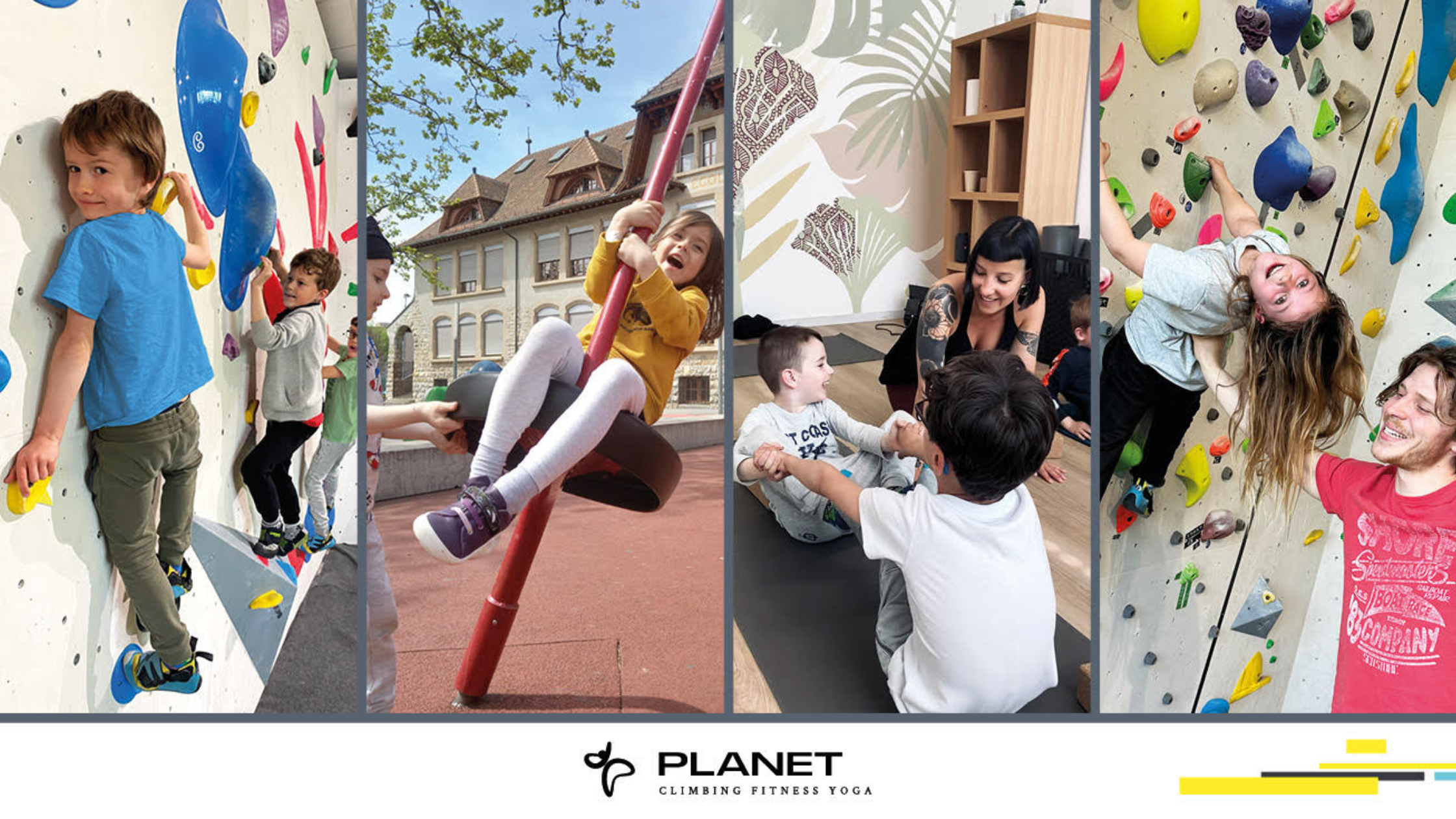 ENGLISH IN CHOULEX
This half day morning camp, to teach English, is set in the beautiful Geneva countryside. The campers have many adventures, visiting forests, farms, and vineyards. They experience life close to the animals and plants of a lush, green village. With fresh fruit and berries from the region, the little chefs also bake pastry treats!
English is taught everyday using art, songs, games, and multimedia. A small camp of maximum 12 children per week. The director, a certified English teacher, with her fully bilingual team (FR/ENG), ensure that children get individual attention with language practice and are monitored. Join us! Learn, explore and create!
AGE: 4-10 yo
PRICE: 245 CHF/week (half- day camp)
HOURS: 8h30 – 12h30
LOCATION: Choulex
MORE INFO: Contact eslteacher.donna@gmail.com or call 022 751 33 26