Geneva is ideally located for a mini-vacation! Short trips in Switzerland itself, trips to France or Italy – are all within few hours drive! I'm happy to tell you that Laura from Let's Explore agreed to share her picks for 5 short spring breaks from Geneva over at Parentville! Here they are:
Photo credits: Letsexplore.ch
SAFARI AND A PALAIS
Distance from Geneva: 215 km. By car: 2h30
Read the whole review here.
For a long time, I did not even know Safari de Peaugres existed! Safari de Peaugres is a very well-maintained zoo and a safari park. When you arrive at the entrance, you will see that there are two ways to visit the place. You have the part by foot, and you have the part where you drive your car through the zoo and the children will be able to observe the animals in from their own comfortable car seat.
The zoo is quite big and there are beautiful playgrounds!
From the area of the Safari de Peaugres, at less than an hour's drive, you can also visit the Palais Idéal du Facteur Cheval which is often listed as one of the most extraordinary places in the world! You can read more about it here on Let's Explore.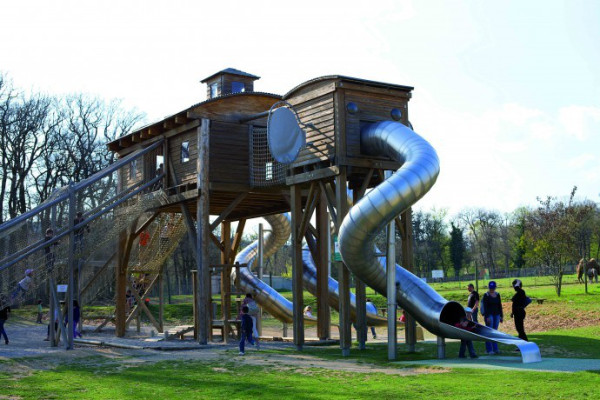 LUCERNE AND THE TRANSPORT MUSEUM

Distance from Geneva: 264 km. By car: 2h43
Read the whole review here.
I wish we had stayed longer in Lucerne, and I think we will definitely go back! Our main reason to go to Lucerne was the Swiss Transport Museum that you may have already heard about on Parentville's Instagram. This museum is really one of the most beautiful museums I have seen in Switzerland so far, and what I like most is that children can play, touch and discover while learning! Our children liked seeing all the planes, trains and cars, they like sliding down the airplane slide, and they absolutely loved the 'construction work themed' play area outside where they could get on the miniature vehicles by themselves! The museum is so big that I don't think we've seen it all…
Lucerne itself is a beautiful city with picturesque medieval bridges, beautiful buildings, the lake side and surrounding mountain tops. Next time we go back, I would definitely like to take a boat ride to Vitznau and then go up on Mount Rigi with the cogwheel train!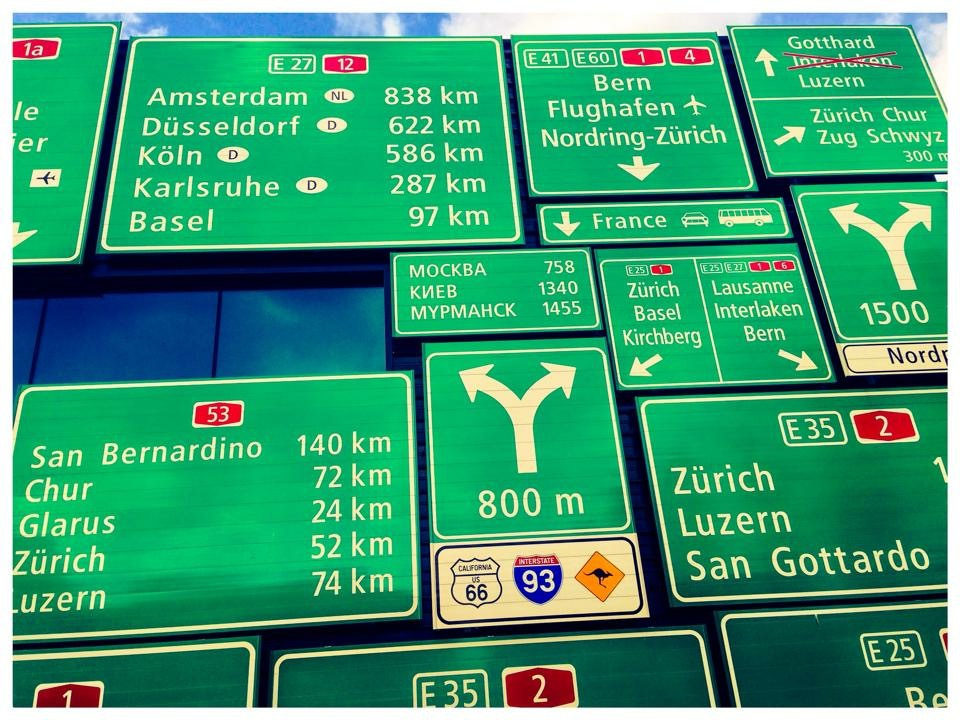 VOLCANOES IN AUVERGNE
Distance from Geneva: approx. 340 km. By car: 3h30
Read the whole review here.
This region is so beautiful we have already gone twice. The landscape with so many volcanoes is just amazing and the view from the Puy de Dome is very beautiful! To go to the Puy de Dome you can take a panoramic train up.
One of the activities I loved in this area is our family hike to the crater of the Puy Pariou. It is quite a well-known volcano as it is the one you see on the Volvic water bottle. Our children took some small volcanic rocks home that they found during our hike and they are one of the most special treasures they keep in their room.
We also went to Vulcania, an educational park that also has some cool rides and attractions! So, if your children are interested in volcanoes, the Auvergne is the place to go to!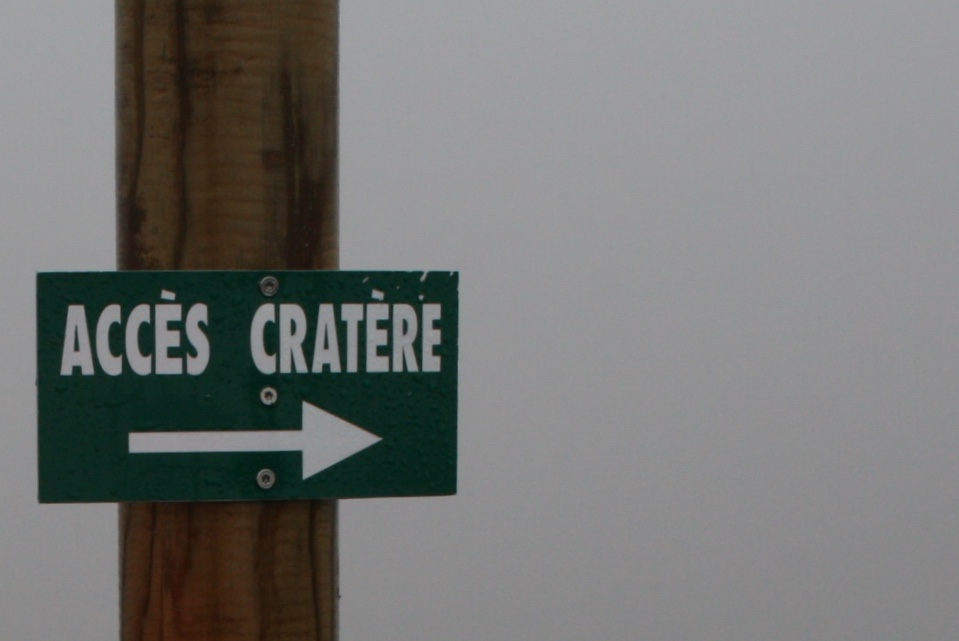 TICINO REGION

Distance from Geneva, depending on your route, to Lugano: approx. 400 km. By car: 4h30
Read the whole review here.
A bit further away from Geneva, but definitely worth it if you have a couple of days to spend. Often people just continue their journey to Italy, but the Ticino region is very beautiful and the two countries can easily be combined. We went to Lugano, but during our stay we also took a boat ride on the Italian Como lake.
Lugano is great in summer and has a nice southern feel and atmosphere. We took the picturesque train up to Monte Bré for stunning views of city, the lake and the mountains. If you get off one stop earlier at the town of Bré you will be able to find some Grotto restaurants which are typical for the Ticino.
In Lugano itself the public swimming pool, which is located on the shores of the lake, is very nice, and it has a very good kids pool.
When we were there, we also went to Bellinzona one day to visit a castle. If you are there on a weekend, there is a very well-known market in Bellinzona on Saturday's.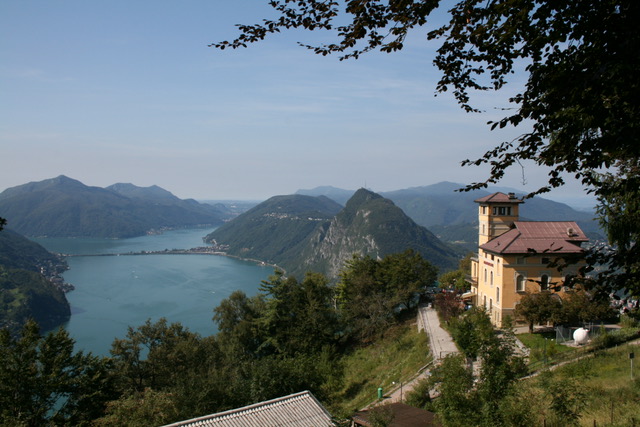 Aosta
Distance from Geneva: 133 km. By car: 1h50
Read the whole review here.
The real feeling of being in Italy, in less than 2 hours by car! Aosta is often called the 'Rome of the Alps' and it is one of the best preserved Roman cities. Even though I have been to Italy plenty of times, I was really impressed by the good state the Roman theatre of Aosta is still in. All Roman and historical sites are easily accessible by foot and parents with young children will love the car-free town center to walk around in! The center of course also hosts a fair choice of nice restaurants to complete your Italian experience for the weekend.
The region of Aosta is also known for snow activities in winter and there are of course nice mountain walks to be done in the area in spring or summer.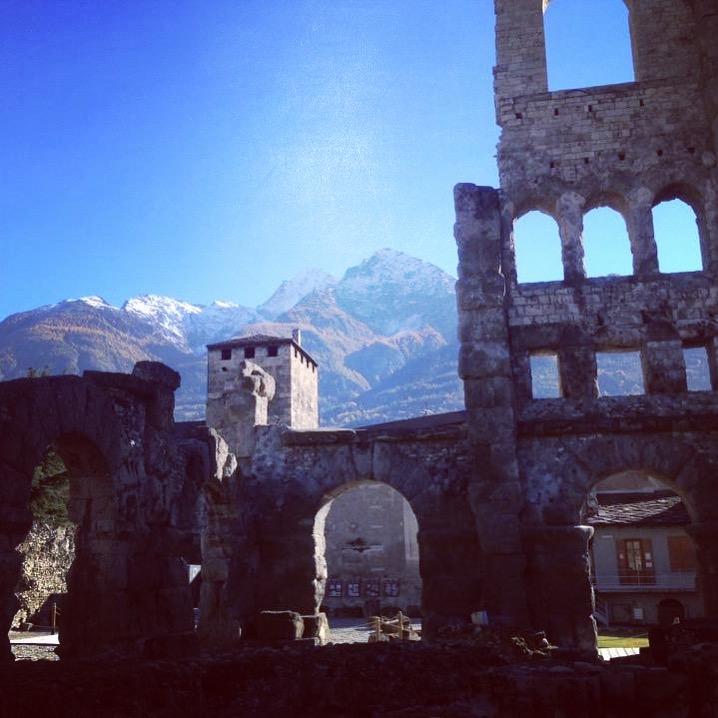 Laura started her Let's Explore family travel blog because she likes writing, travelling, and inspiring other families to get out there and explore!
She believes that children are very curious travelers and likes the fact that they ask you plenty of interesting questions while travelling that you would not have thought of, and on things you wouldn't have seen if they had not been there. Travelling as a family will create memories to cherish and allows you to spend special time together in your busy lives.
You can visit her website to find out about other destinations, and if you would like to stay tuned on her travel tips, you can follow her Facebook Page!