There are three things kids miss the most when they can't go out: friends, sports, and adventures. While I can't help you with the first two, I have an idea of how to turn your place into an adventure field! It's called an "escape game"!
Below you'll find instruction and printables to a game I did for My daughter, plus a link to an online shop with ready-to-print games for ages 7+.
ESCAPE KIT
You can organize an escape game for one child, more than one, or even groups of several kids. There are websites from which you can buy ready adventures with printable puzzles and even some deco. Our website to go is
Escape Kit
, with games in English and French. They come with colorful puzzles, an elaborate backstory, and even decorations and accessories.
But as it turns out, a simple escape game is not so hard to DIY. We did it, tested it, and now we can share it with you!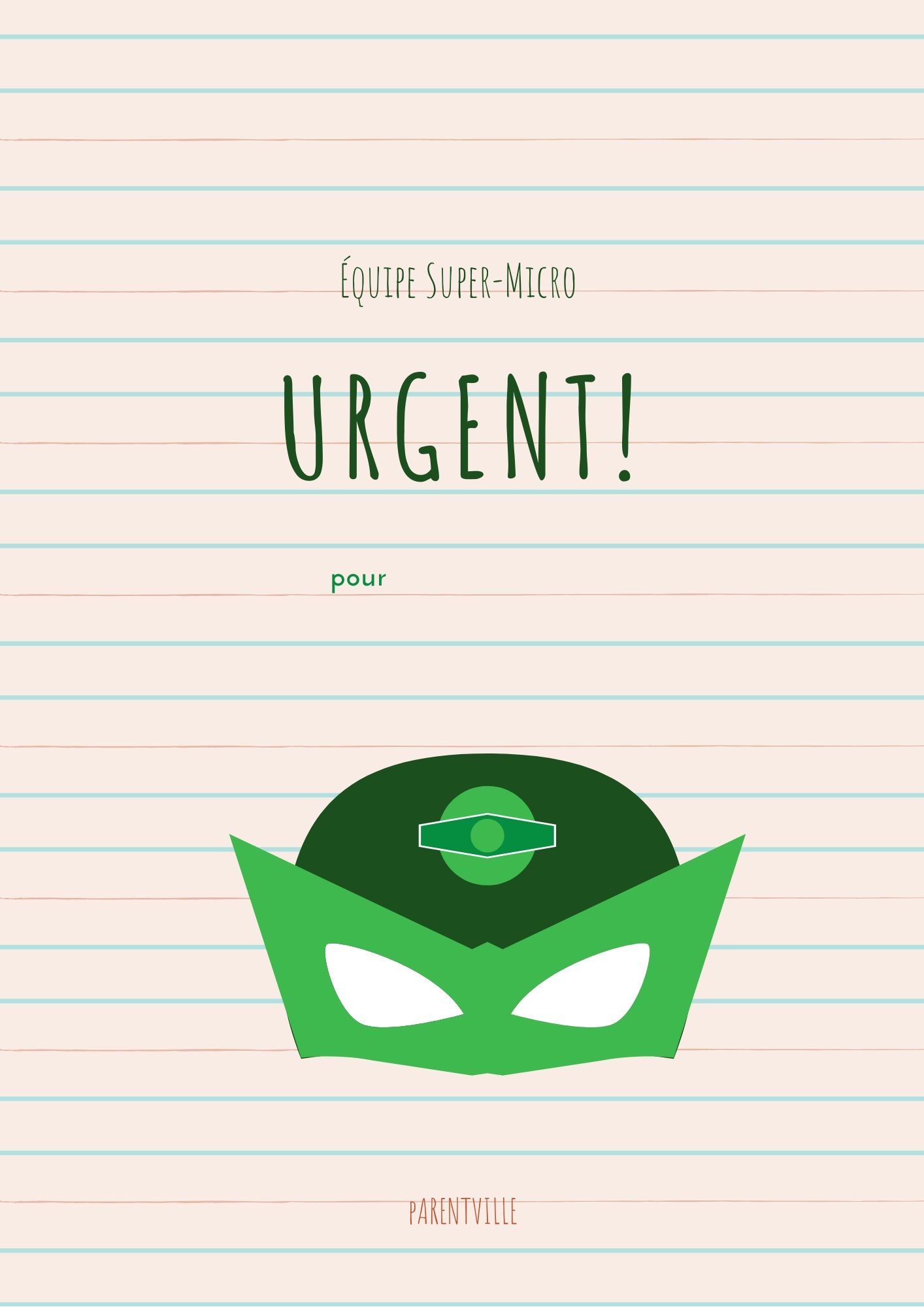 EQUIPE SUPER-MICRO
For this game, I used some activities we have been trying out at home (for example this one with paper towel), plus some inspiration from the Activity-Mom website. For the moment the opening letter is available in French only (thank you Spell Languages for proofreading!), but the puzzles should be doable for English speakers as well.
The goal of the game is to find a tablet and crack its new password, but you could easily use an old smartphone. In the beginning, they receive a letter from the head of the Super-Micro team, with an explanation of what happened and how to proceed.
Each puzzle gets kids closer to the location of the tablet and reveals the password's numbers. You'll find detailed instructions in this downloadable pdf.
MATERIALS NEEDED:
an egg,
paper towel & markers;
baking soda;
iron;
two blank a4 pages;
toilet paper roll.
PRACTICAL INFO
Recommended age: 4+ (with adults' help), 7+ (supervision recquired with ironing);
Language: French.