Time and time again I've heard people describe the city of Geneva, Switzerland as "boring."
Take any city of the size of Geneva and think if you can find a special place, important person, or iconic feature for each letter of the alphabet (you can forget the "x", it's hopeless for this game). How is it going? Struggling?
This is the (Parentville) unofficial 'boredom" test for a city. And guess what? Geneva passes it with flying colors!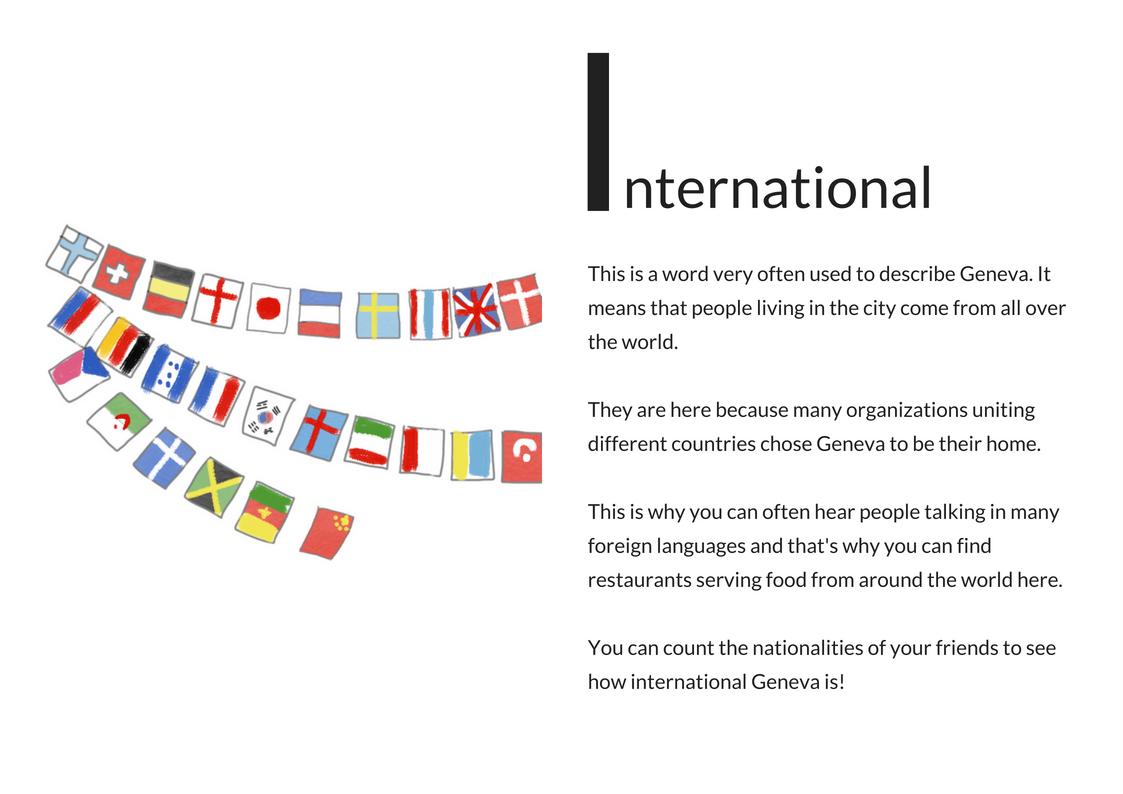 Geneva is totally not boring.
Geneva is an extraordinary place.
Parentville was created to help with many things, including fighting the common miss conception that Geneva is boring and there's 'never anything to do'. So with almost every article we write, every edition of the Staycation guide we publish, and every Instagram pic we post our mission is to show you the opposite.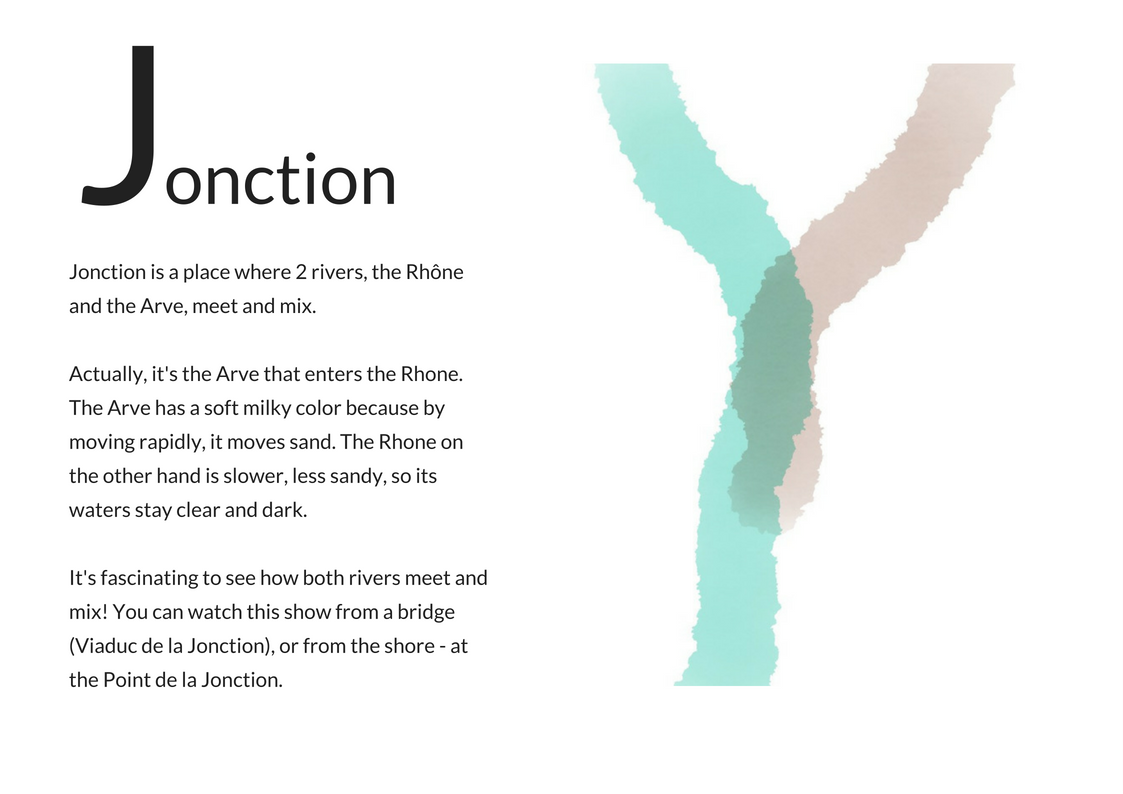 With « Geneva ABC », our latest publication, we turn to the kids. They should know what a special, 'not-boring' place Geneva really is.
The Geneva ABC Guide is also our way to thank all the children for their curiosity, endless energy, and forcing their parents to seek adventures (small and big)! Without you, my young friends, Parentville would not be what it is.
We thought about it really hard for months. We started with our own daughter, whose questions about the city sometimes demanded much thinking in order to cater to her young mind.
"What is UNICEF?" She asked one day.
"Sushi is Japanese food, what food is 'Genevese mummy?"
"If it's French speaking here, why do people on the bus speak different languages?"
"What does CERN do?"
"Why does this chair have a broken leg?"
So, we sat down and started writing about Geneva, especially with young ones in mind. In the simplest possible way, without too much detail, but making sure to add open questions and lessons to be learnt.
Just for fun we started drawing pictures about all this stuff we were talking about. Then we realized we could find Genevan "stuff" starting with each letter of the alphabet.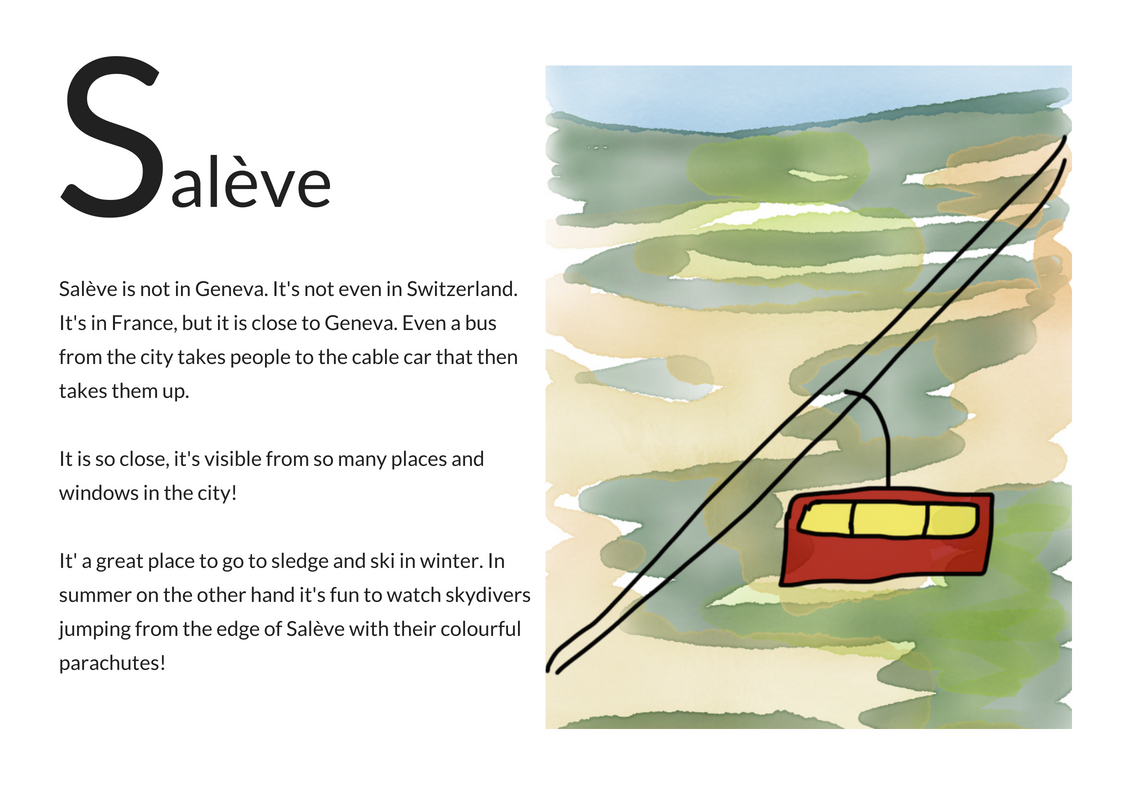 Before we knew it, we created a book. Without even wanting to create a book!
Friends who read it were wowed by our revelations. They told us that it's a great book for young children both living or simple visiting here. They told us we should tell more people about it.
The mantra behind Parentville is 'find what you need and SHARE WHAT YOU KNOW", so here we are sharing it with you all now.
And here it is. The ultimate postcard from Geneva: a book for children of all ages, created with love for this canton, inspired by kids' curiosity.
If you'd like to check it out in more details, click on the image below.