Knock On Wood – remember this name, because sooner or later your kids will want to create with wood. Or you will want them to discover the wooden world from scratch. How cool would it be for them to have a wooden game made with their own hands? The satisfaction that comes with creating something is massively underrated, and daily activities that allow this joy are slowly disappearing. Too bad, because our brains crave this feeling.
Benefits of woodworking
many other benefits. For starters, it's a great eye-hand coordination practice. Woodworking is the time spent using creative thinking and problem solving in a way that cannot be provided in (most) school environments.
This type of activity contributes to the « can-do » attitude and boosts self-esteem. The pride and satisfaction that comes with seeing the end result of one's own hands work is hard to grasp with words.
And let's face it: it is darn useful to know how to use the tools. We all know how much it costs to hire a handyman in Geneva, just imagine that your kid can be trained to do it all instead.
KNOCK ON WOOD
Knock on Wood is a company created to promote woodworking among adults and kids. Everybody who tried it, knows that the tales of satisfactory and relaxing components of these workshops are true. You come with nothing but your hands, you leave with something your hands made. And it is the same for kids.
Children come and do everything from A to Z: choosing a project, figuring out how to do it, measuring, cutting, sawing, polishing, painting, putting together.
We went once and a wooden arrow Z made by herself has a proud place on her main shelf. Since then she has been contemplating her next projects, and once she decides between stables or an obstacle course for the cat, we will enroll and build it together.
Knock on Wood organizes family workshops, birthday parties, and summer camps. All these options are great to try woodworking and to, who knows, find a new passion!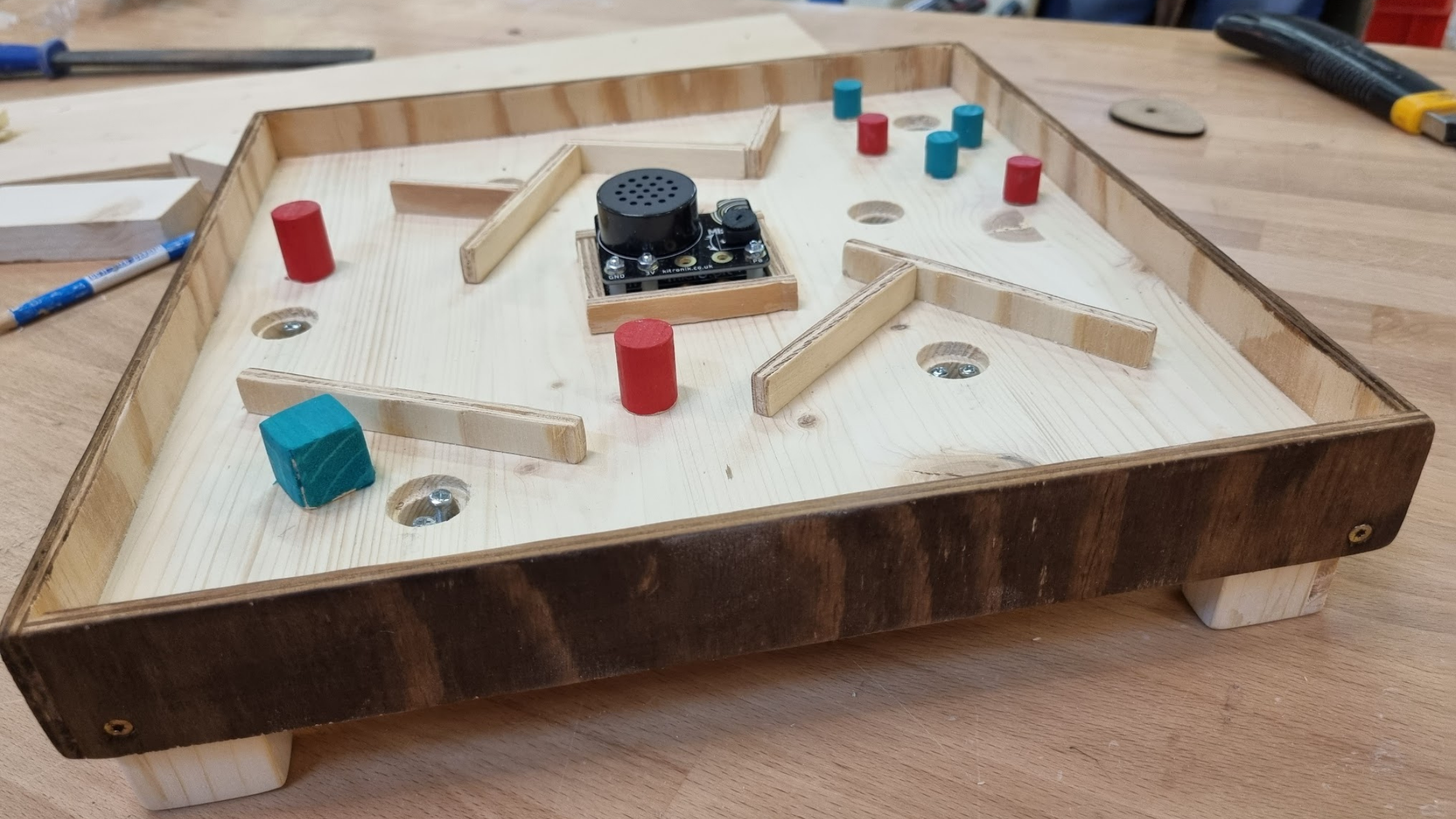 SUMMER CAMPS
Knock on Wood organizes joyful and exciting camps for children ages 7 and up (teenagers too). The first option is a woodworking camp that combines crafting and using serious machinery with outdoor activities.
Another option is a camp Knock on Wood designed with Future Kids. A week that combines the digital with the manual. It's when coding, 3-d design and electronics meet the old-school tools and machines.
They also have camps for your teens – a week with Knock on Wood can help them find an off-screen activity and rediscover the abilities of their hands. The best part? It's not a full day camp, so they can still sleep till noon.