I don't how about you, but I think every special occasion deserves balloons, especially when it comes to kids. Do you know a kid who doesn't like balloons? Well then, remember to save this article, because today I'm serving the best balloons in Geneva!
Sylvia came to Geneva from London over a year ago in 2016. She closed her balloon business in the UK, packed her bags, and came to Switzerland bringing her talent along with TOP BALLOON. Like most of expat women in the region, she moved here to follow the love of her life – another talented balloons professional from TAMPILIPE.
Upon coming to the French part of Switzerland she opened her balloon business – TOP BALLOON, and almost instantly started making decorations for weddings, birthday parties, and corporate events,
I had no idea there is such a thing as Certified Balloon Artist (CBA), I had no idea what incredible decorations can be made with balloons, and how classy they can be. Until I met Sylvia – one of only 2500 CB Artists worldwide. She showed me how incredible and rich in variety, and wonderful the balloon industry is!
So, imagine my big hooray jump when she contacted me with an offer to deliver some balloons to Z's party.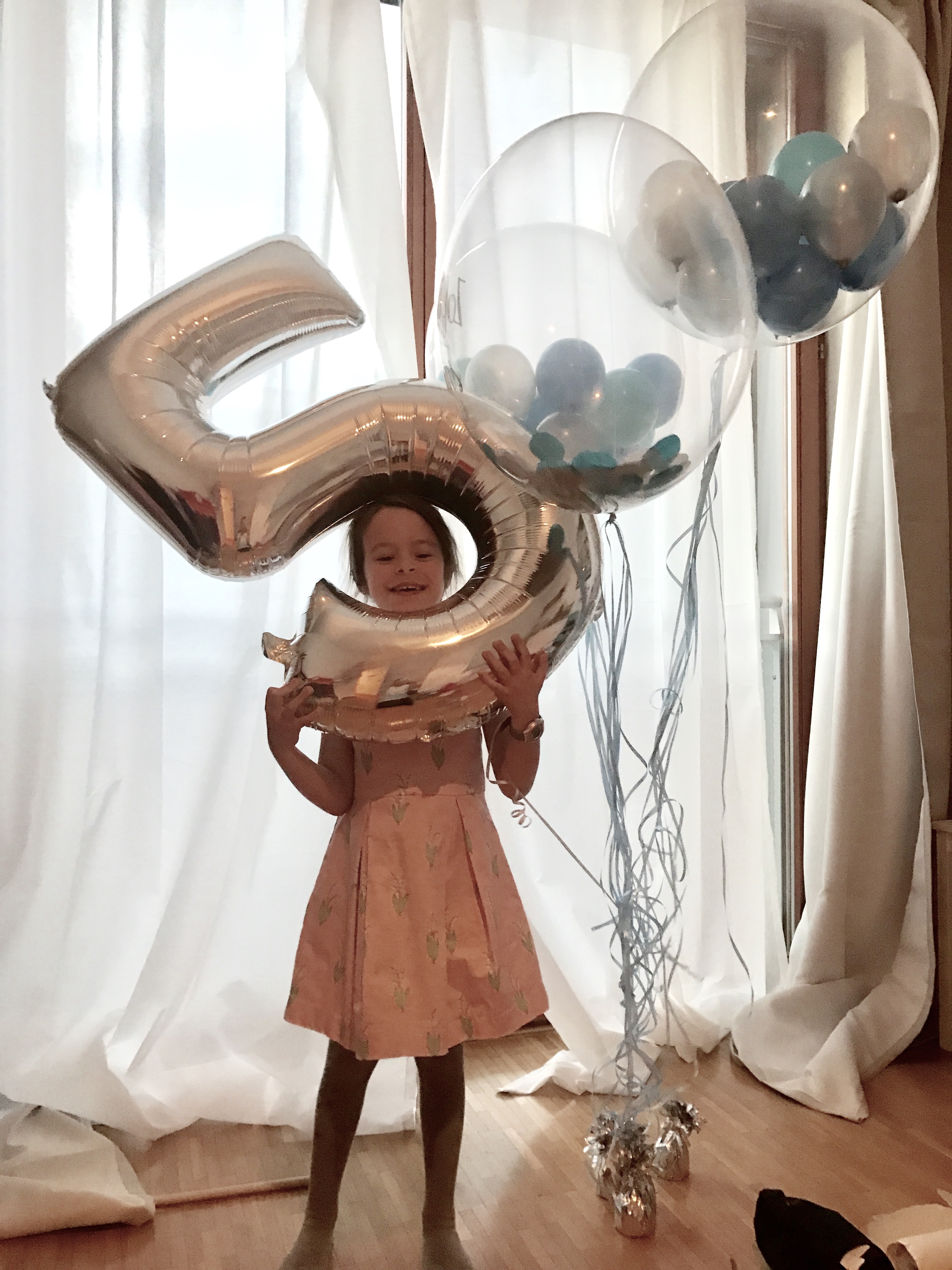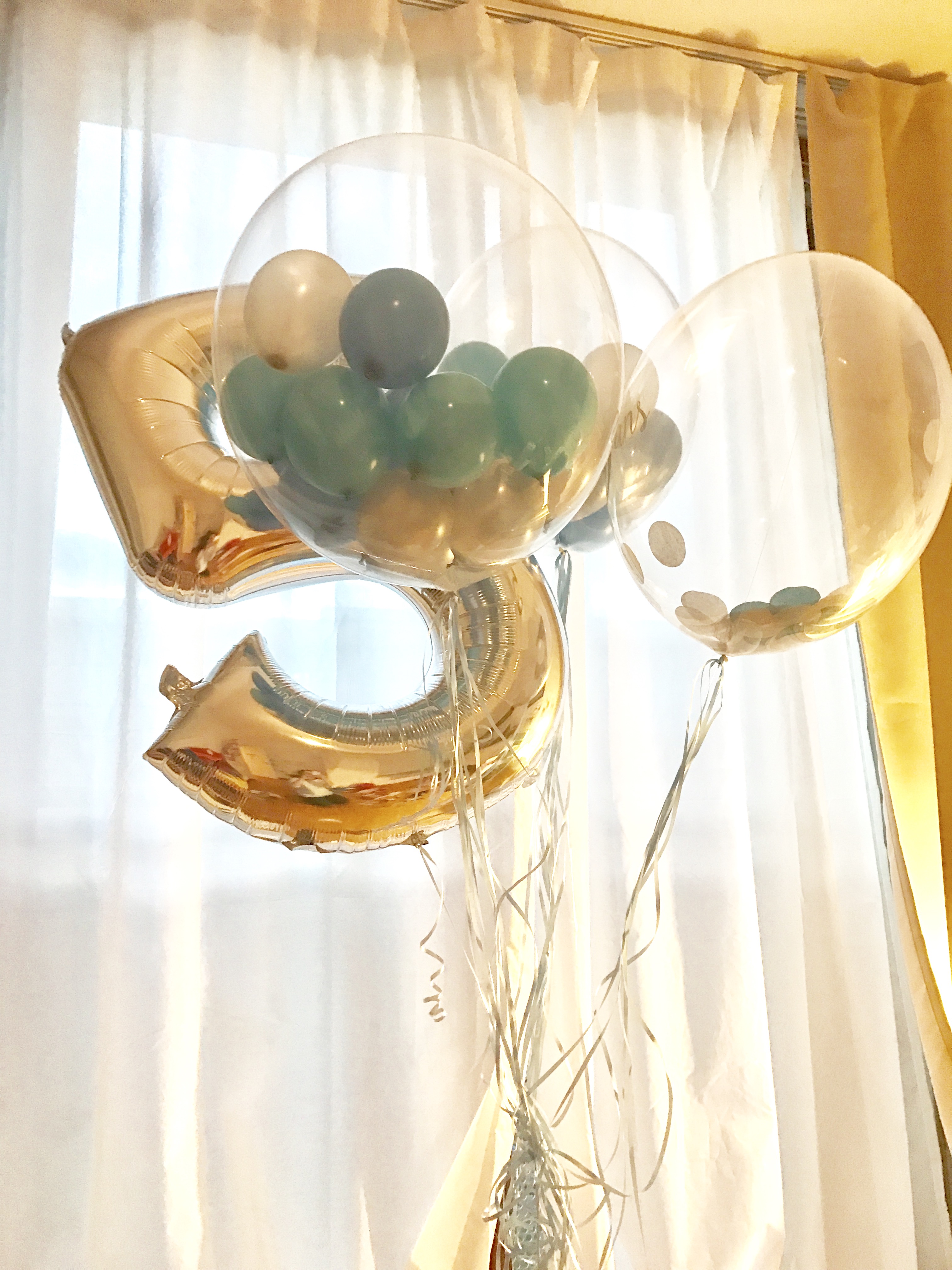 Where they nice? Hell yeah! A transparent confetti-filled balloon with a custom made birthday wishes, 2 pregnant balloons (filled with other small balloons), a "party" balloon, and a big number 5 balloon, accompanied by a beautiful garland – because with TOP BALLOONS you can decorate your party with more than balloons.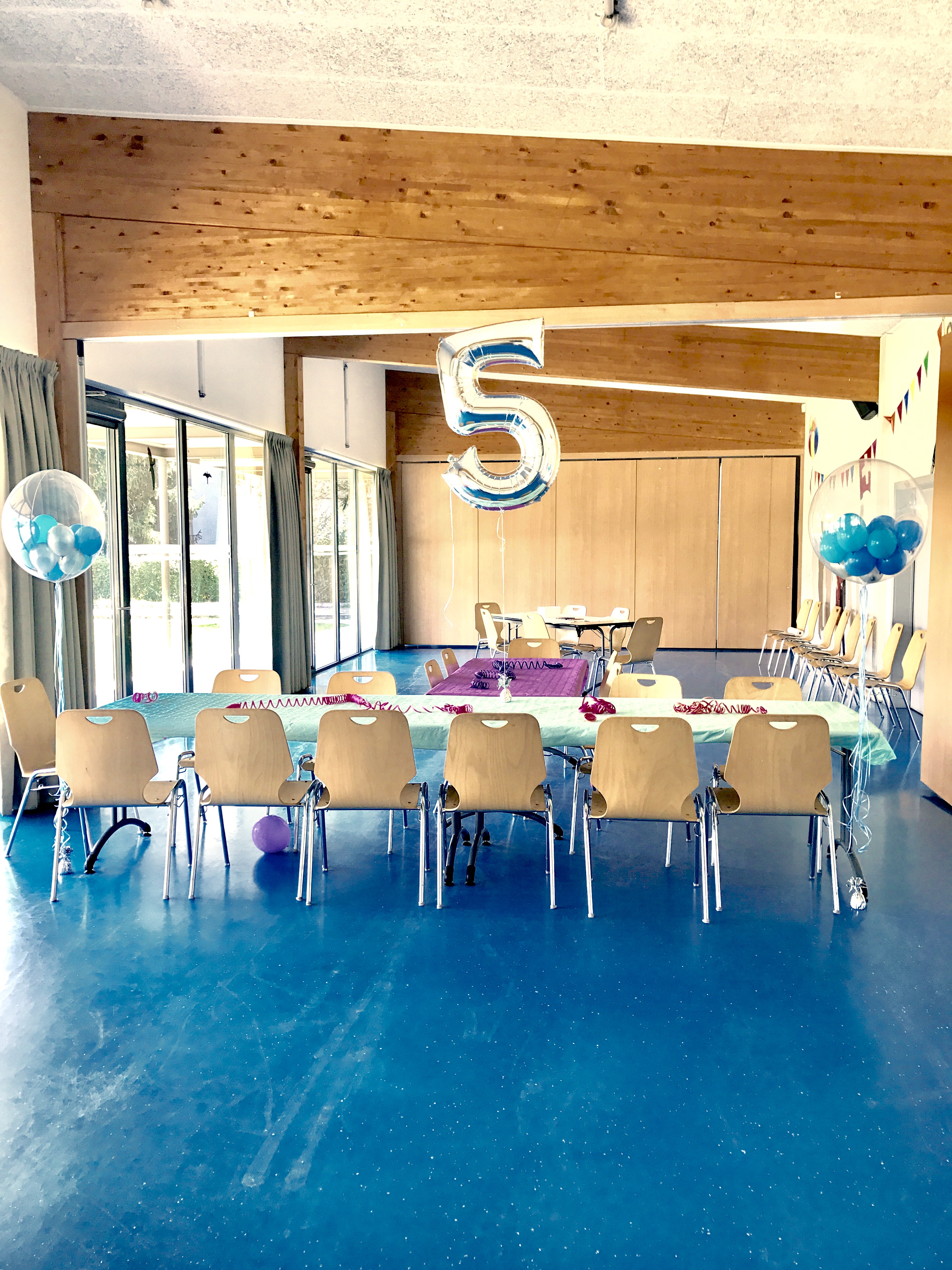 Her beautiful decorations made the venue, a local "salle comunalle", really charming, and added a personal touch, without spending hours on decorating the room. The balloons were very sweet, and festive, yet elegant – exactly what I was looking for!
So, if yours kids birthday is coming up, believe me that even just few balloons will be great for the party. Or if your friend has just given birth, why not ordering one big beautiful balloon instead of flowers? Or maybe you're preparing your best friend's baby shower? TOP BALLOON will have ideas for you, for every occasion, and every taste.
And one more thing! Look at the picture below. These are the balloons in our place almost 2 weeks after the party, still looking perfect!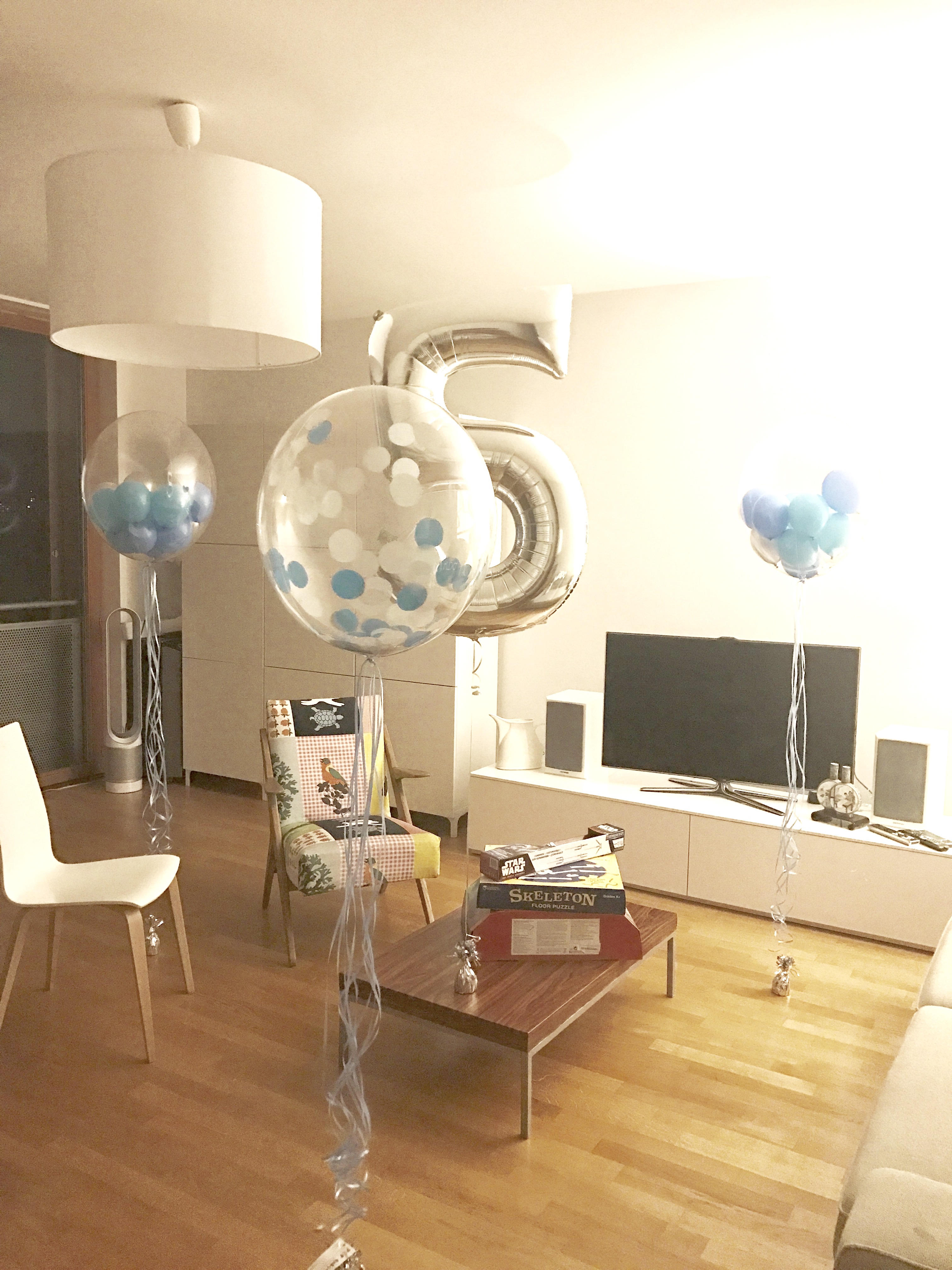 You can check out below an assorted gallery presenting what Sylvia is capable of doing with the balloons. Isn't it amazing? If you crave even more balloon art, follow her on Instagram, for a daily those of balloony happiness!
By the way, if you're looking for a birthday party venue for your 1-3 year old, check out some suggestions here.