Calling all the dinosaurs fans! The DinoWorld expo has opened up for summer!
Almost every child goes through a phase of a passion for these mysterious creatures who walked this planet in the past. The DinoWorld Expo in Versoix is now a great place to explore their world.
The DinoWorld park is divided into 3 main parts. The first one is the entry under a big tent. Inside you'll find mini golf, a snack bar, and a souvenirs shop.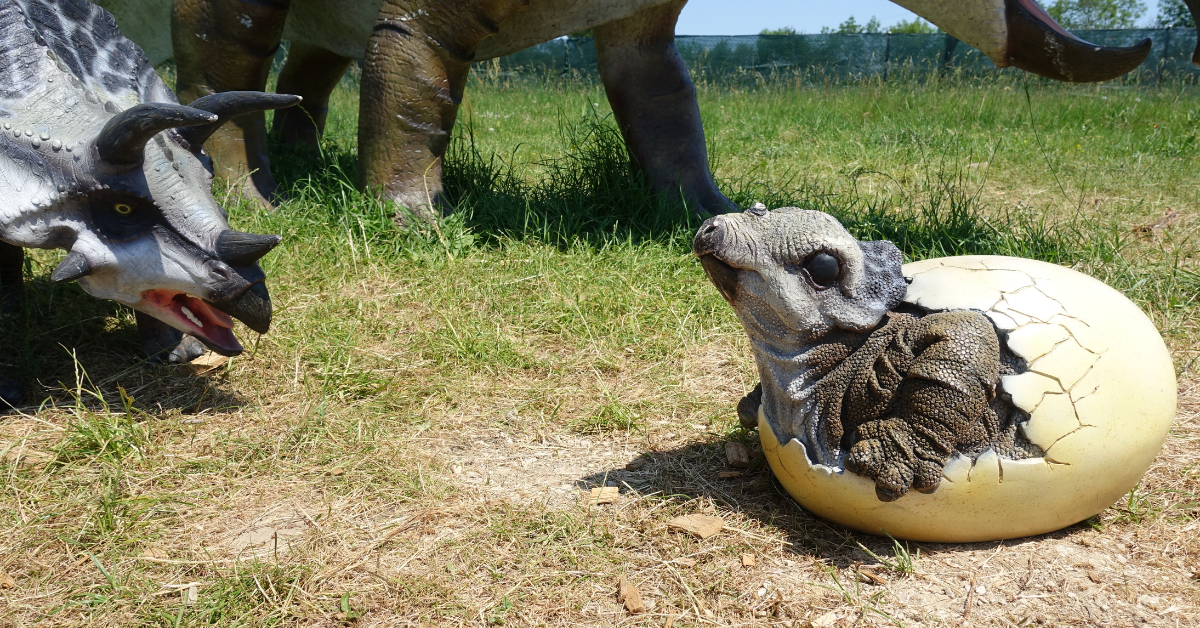 Then you'll go outside. Careful, cause that part is in the sun with no shade. By taking a marked path, you'll meet many species of dinosaurs, some of them moving a little, some of them set up in scenes (attack, babies hatching, etc.). Here's also where you can see real chickens and ostriches. To find out why these animals are there, be sure to read the info board. I had no idea about the link between chickens and dinosaurs! Closer to the forest part and bouncy castles, there are also tortoises happily chewing the grass (real ones, not sculptured).
The path will then take you inside the forest to see the dinosaurs in a more jungle-like setting. Be sure also to look above, and spot some flying beasts!
The last part is back in the sun. This one includes a small cinema, a shaded snack bar (also a place for bday parties), and a sand pit with dinosaurs bones – all little palaeontologists will have a blast. There are also bouncy castles and a small obstacle trail.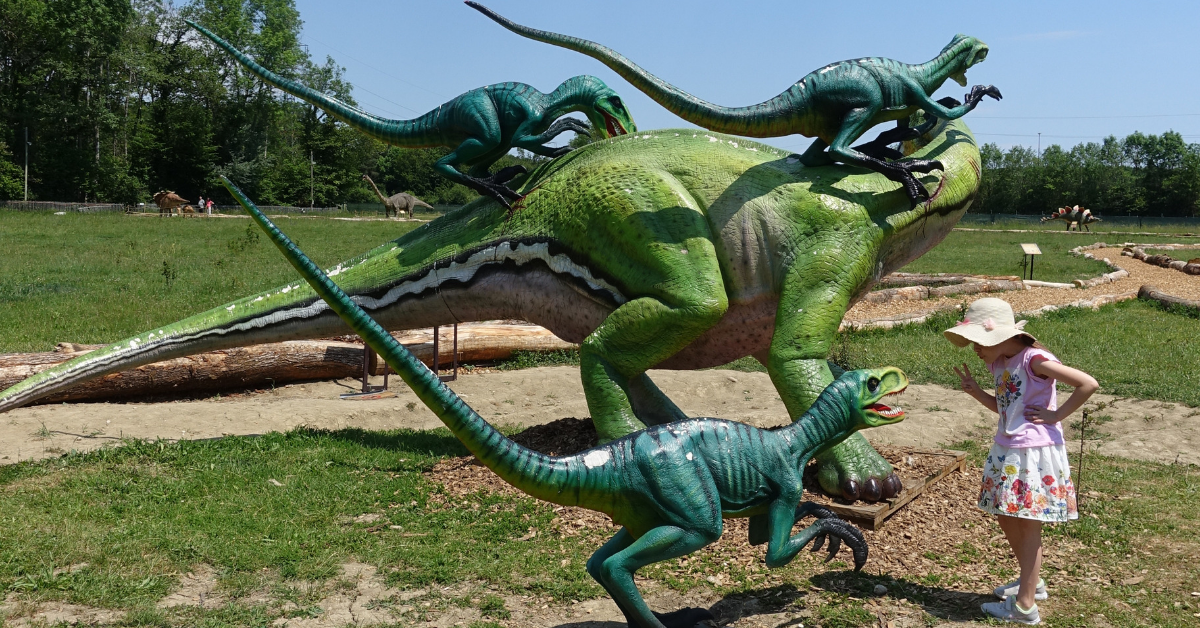 Z really loved to visit the place, though she admitted more fun elements could have been added, more shade, and she wished it was bigger. From my side, I think it's a really fun place. My only disappointment was the souvenirs shop that had no books, or educational games on the topic.
We do recommend the place! Just remember about sunscreen and hats. It can be a challenge to visit the DinoWorld Expo with a stroller, not to mention a wheelchair. Toilets are on the site of course, but none of them is adapted, and I am sorry for not checking if they have changing tables.
DINO WORLD INFO
WHERE?
WHEN?
Till August 25th
Open everyday from 10 am till 7 pm
DETAILS
More info on www.dinoworld-expo.ch
Entry fees: 17 CHF for adults, 9 CHF for kids between 4 and 14 years old, FREE for under 4yo, 9 CHF for AVS/AI/students