Oksana from Nutrition Right is back on Parentville with her lovely recipes. Her idea is to provide you with easy, healthy and yummy recipes to prepare with kids. Enjoy!
To help you ensure your kids eat healthy products and avoid getting sick, I am sharing two tasty and simple recipes. Involving your child in cooking may help boost their enthusiasm for eating it afterwards. If however, you wish to keep the ingredients a secret, then feel free to cook by yourself and serve them a surprise dish, which hopefully they'll like.
As caring parents, we try to help them stay healthy by getting them to eat as many fruits and veggies as they can. We often have to be creative in ways of serving fruits and vegetables, especially when dealing with picky eaters.
So, how can we get our kids to eat more of these healthy products? Often "hiding" their least favourite or unknown vegetable amongst others work very well. At other times, a different way of preparing & serving fruits or vegetables does the trick.
Baked Broccoli Battonnets
We often, unknowingly, overcook the green vegetables like spinach, broccoli, kale. It happens especially during boiling.  As a result, lots of vitamins get lost, including the cold-busting Vitamin C. This recipe only requires blanching broccoli and  baking it in the oven. Blanching, over cooking or steaming are the best cooking methods to ensure the vegetables retain all vitamins.
Preparation & Cooking time 35 mins.
Prep Time: 15 minutes.
Ingredients
2 cups of fresh broccoli, chopped into medium sizes pieces;
1 egg;
1/3 cup hard cheese like cheddar or Gruyere, grated;
½ small onion, diced;
1/3 homemade breadcrumbs;
Salt and pepper.
Method
Step 1 (child) : Wash the broccoli under cold water.
Step 2 (adult) : Cut the broccoli into medium sizes pieces. Blanche the broccoli in boiling water for 1 minute. Drain well and cool (cooling by rinsing with cold water is fine).
Step 3 (adult) Dice the onion. Grate the cheese.
Step 4 (child & adult): Using leftover bread, blend it in mixer until it resembles breadcrumbs. Any type of bread works well.
Step 5 (child & adult): Take a big bowl and crumble the broccoli into small pieces using the fingers. Add breadcrumbs, egg, broccoli, cheese to the bowl & mix well until the mixture is a little bit sticky. If it is not sticky at all, add 1 egg yolk.
Step 6 (adult): Preheat the over too 400 °F /200 °C.
Step 7 (child & adult): Scoop about 1.5 tablespoons and form an elongated shape, like a fish finger. Put the ready made batonnets them onto a baking sheets.
Step 8 (adult): cook in the oven for about 20 mins , turning half way. Once ready, serve as a side dish for a main course.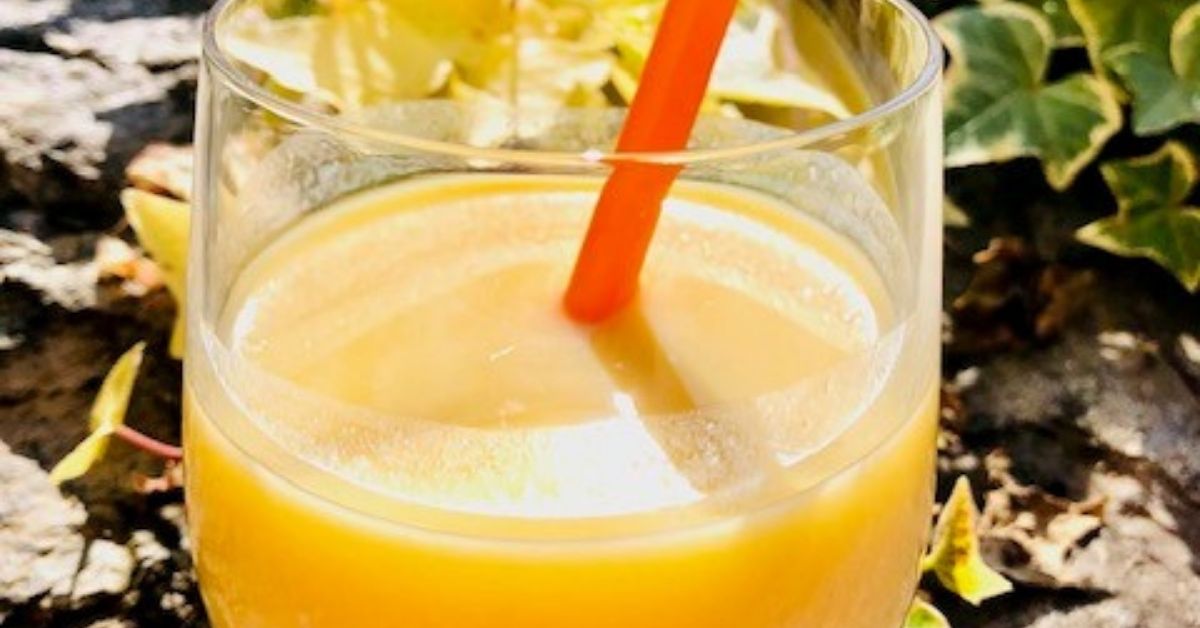 Orange smoothie
This recipe has only three ingredients: orange juice, yogurt, and honey. It may sound like a strange combination but you'll be pleasantly surprised how good it tastes. The smoothie can be an afternoon snack or accompany the breakfast.
Orange juice is packed with Vitamin C, which helps to strengthen the immune system. The live bacteria in probiotic yogurt are essential for healthy gut which impacts the absorption of nutrients and boosts the immune system.
A little bit of honey gives a yummi sweet taste. What's more, honey has an antibacterial quality which fights gems and bad bacteria in digestive tract.
Ingredients
Serves 1
½ cup fresh unsweetened orange juice;
½ cup of bio probiotic yogurt;
1tsp runny bio honey.
Method
Mix thoroughly all the ingredients and drink once ready. Avoid making it in advance as it doesn't taste as good.