Self-defence for children the Swiss way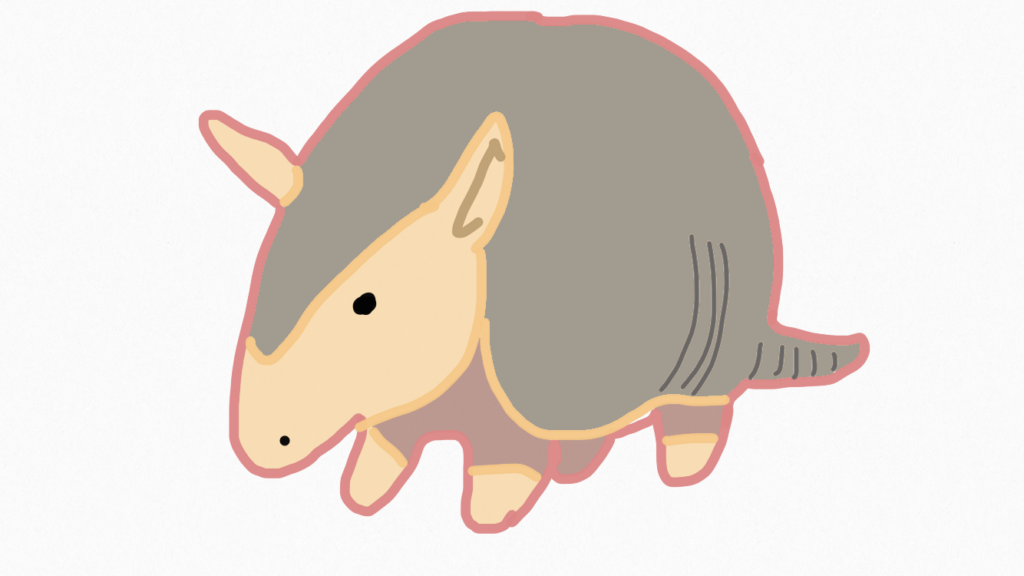 When my daughter started telling some horrifying stories from the crèche, and later from the school, I always told her to scream for help, ask adults for help, and if nothing works – bite, slap, kick, and basically do anything to defend herself. Girl power full on.
But of course being born in Switzerland she's all about peaceful, diplomatic, and non aggressive ways of dealing with life. She wouldn't be able to hurt a fly if her life depended on it. 
It scared the crap out of me, so I started searching for a solution, preferably someone who would explain to her that kicking disrespectful boys in the balls is sometimes necessary.
Instead, I found Tatout and will never look back!
"Tatout" is French for armadillo (or cingulata if we want to be very specific here). Armadillo a shell to protect himself from attacks, to hide – these is one of his protection tools, his "atouts". Every animal has a way to protect itself whereas it's an ability to climb trees, a tail to fight off flies, poisonous stings, or fast legs. 
How about homo sapiens? 
The self-defence school named after that strangely-looking animal – Tatout –  is all about helping kids find and use their own "atouts": the body language, the look, and the tone of voice. 
The private session we booked for Z. lasted one hour. We were left with exercises to do with her at home from time to time. And it's soon after that session that the negative stories from the recess at the school stopped. Her assertiveness was always there, it just needed a confidence boost and tools to use!
Tatout offers the whole range of courses for kids, teens, and adults. They organize courses for schools, companies, hospital staff, and more. Their approach is adapted to particular needs, and can absolutely include martial-arts-like protection guidelines!
If we ever see new problems emerge, we will book the second session, and ask for some more physical defence tips. Luckily Tatout is not so entirely peacefully Swiss as our daughter.