This article was written by Genna Meredith, Parentville's reader and friend. She was asked to check out a new restaurant for families in Geneva and did a great job! Let's welcome Genna to Parentville's writing parents group!
Imagine a café where kids can run and be loud, and you (the parent or caregiver) can enjoy a cupcake and glass of champagne. Sounds blissful, right? In fact, 8 years ago, after the birth of my first child, Olga and I decided we wanted to open a café for parents ourselves. As two new mums, we were dying for a place designed for us—a sort of guilt-free Starbucks.
We researched, looked for venues, thought about menus…we even wrote a business plan. Yet, the more we investigated it, the more we realised we were way out of our depth. It ended up being a long-lost dream.
Then, this year, I heard about MAZE cafés in Geneva. A café designed by parents, for parents.
Could this be the one we'd been waiting for?
THE REVELATION

MAZE opened right after the first lockdown but, like so many places, had to close as Geneva hit the second wave. It sounded magical. It also sounded too good to be true. Kids can play as long as they like? It works for babies as well as bigger kids? They sell wine? They have food that even the kids can nibble? And it's in central Geneva?
THE FIRST IMPRESSION
On reopening, I finally got the chance to visit. My 3-month-old and I went along with a group of other mums. I parked my pram outside and waltzed into this luxurious café. Oh dear, I thought… it's beautiful in here, quite posh; what if my kid makes a mess? I shouldn't have worried, though, because Paola and Markus, the owners, are parents and are totally aware that kids can make a mess (and lots of noise) and welcome it all.
Paola and Markus accommodated our relentless questions: Can I breastfeed here? Do you have a nappy changing area? Do you have oat milk? Can we have another six coffees? They are obviously parents as well as business owners. 
I've been a regular since then, so let me take you through the essentials: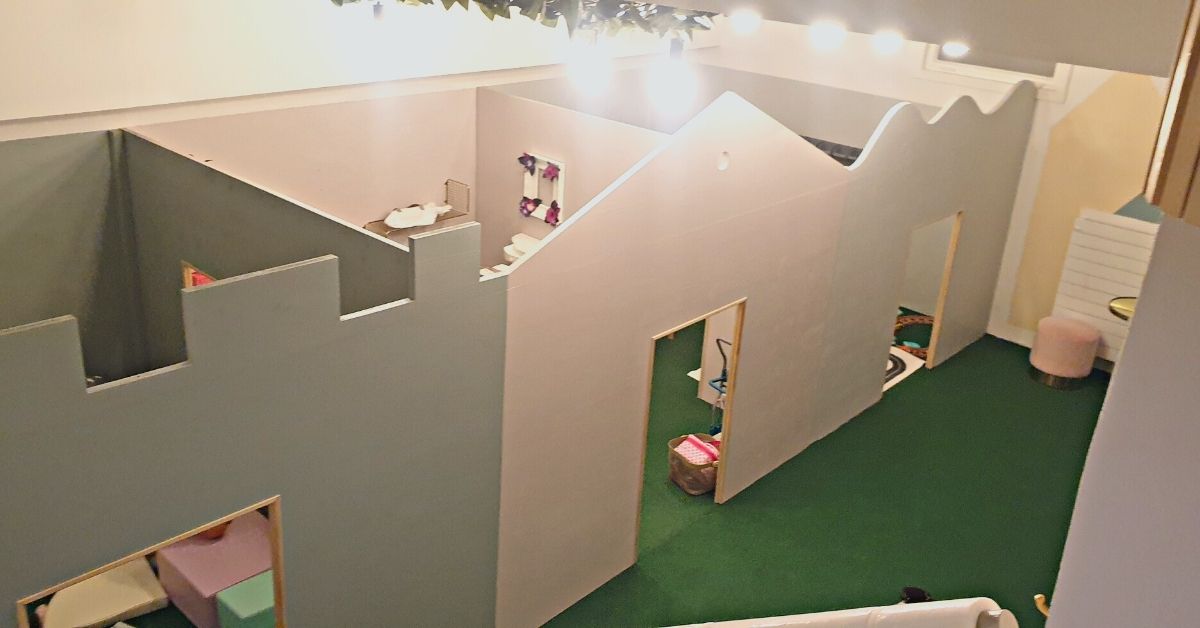 PLAY
MAZE has various play areas, all of which can be accessed for an entry fee of 12 CHF for kids age 18 months and above (with no time limit). For younger crawling babies, it costs 6 CHF to access the downstairs part only. You can also buy entries in bulk.
Upstairs there's a soft play area in relaxing pastel colours (such a nice change from bright primary colours!) with a slide and ball pit. I managed to squeeze in to rescue one of my little ones (don't tell anyone, but I secretly loved it too!).
Downstairs there's a house/castle with three 'rooms' full of toys for all ages and tastes. Puzzles, books, trains, dolls, a play kitchen, pretend tools. Even my 8-year-old (who begged to go after seeing the photos) had a blast with all the toys.
If you venture around the corner, there's a large basketball/soccer court. Your kids can run around and burn off all that energy they got after eating one of MAZE's yummy cupcakes*.
(*see more about those cupcakes below)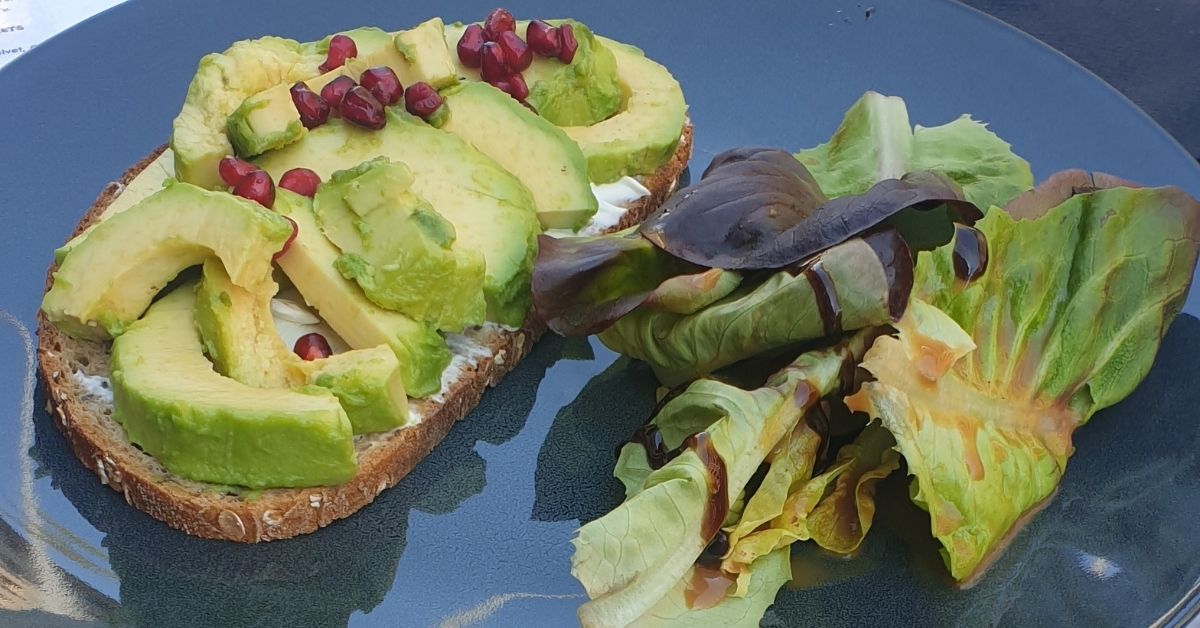 FOOD & DRINK
The menu is tasty and straightforward. By that, I mean simple enough that even the pickiest kids will find something they want to eat (think croissants, avocado toast, hot dogs, a dippy egg and soldiers). On the off chance that you go without kids, you will feel just as comfortable as if you were in a fancy café in Paris thanks to the luxurious aesthetic. The menu also changes depending on the season (think pumpkin soup in Autumn).
They also serve desserts such as delicious cupcakes (which are kid and parent tested!) biscuits, donuts and more.
I decided to treat myself to a glass of wine (ok, three) when I went for the second time, but they also have coffee, juice, tea, gin. Whatever floats your boat at 10am (or whatever time you go!)
THE PARENTING BASICS
There's only one bathroom, not abnormal for a café. It has a separate toilet and sink (meaning you can wash your kids' grubby hands whilst someone else uses the facilities). There's also a changing mat for babies.
You can leave your stroller/pram outside in a small, covered area. There's room for about three or four, depending on the size of your baby transport. I took mine inside with me when my baby was still tiny, and Paola made sure we had enough room.
There's one Stokke (posh!) highchair. As far as I can tell, there is only one, so you might have to fight for it, but there may be more hidden away; I've just never seen kids sit still long enough to sit in one!
MAZE is closed on Mondays, because it is open on SUNDAYS!
LITTLE EXTRAS
MAZE is open late (7pm), so you can hire a babysitter and enjoy a glass of something. You can even rent out MAYE for your kid's birthday party. There are three packages, up to 3 hours and up to 20 kids, with no limit on adults (and they do all the food and provide a party host).
More info on the party packages: https://www.mazecafes.com/birthdays#packages
…and they also sell helium balloons – lots of them! https://www.mazecafes.com/balloons
PRACTICAL INFO

Opening Hours: Tuesday to Sunday, 9h00 – 19h00
Visit MAZE CAFES Website
Find MAZE CAFES on Instagram
Phone: +41 78 819 86 68
Address: Rue du 31 Décembre 8, 1207 Genève
Wheelchair access: the entry and the terrace are accessible. There is no adapted restroom and the place is small, so can be hard for a wheelchair user to move around. The downstairs playground is not accessible, the upstairs playground is not accessible but visible from the tables.
Parking: 
Parking is notoriously hard on and around Rue du 31 Décembre (or anywhere in central Geneva), so I suggest making your way via tram, bus, bike, walking – whatever is easiest for you and avoids the never-ending search for parking. Plus, then you can stay as long as you like!