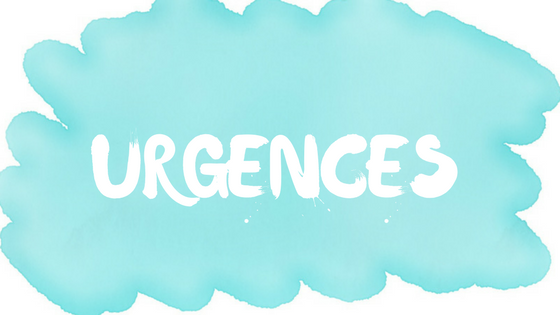 Annoyingly, most of the times children get sick, is at night, or during the school holidays. Do you know where to go when it happens? Which pediatric emergency in Geneva can take you in? What qualifies as an emergency anyway?
When it comes to night-time/evening and holidays care, Geneva has quite a lot of options. But it's important to know how to use them. Some are walk-in emergency wards of hospitals, others require an appointment.
if you're not sure whether your child requires an urgent medical help, a brilliant app Info Kids by HUG can help you out (in French only). You can read all about it in this article on Parentville.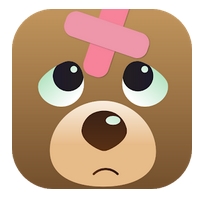 The life-threatening emergencies require a call for an ambulance over at 144 or 112. For intoxication cases help, dial 145.
Not every emergency requires an ambulance though. Where to go then?
WALK-IN facilities.
HUG Urgences Pediatrique. The biggest, and the best equipped emergency ward in Geneva. But because of the overload parents are asked to use it only when really in need, when urgent. Opened 7/7, 24/7. Their website is available in English, too.
Grangettes – though it is a private clinic, its emergency ward for children will accept holders of every type of insurance. Opened all week long, from 9 am till 10 pm. Check out all the necessary information here on their website.
Appointment only.
In these places pediatricians are available for emergency consultation. Available during the week from 6pm till 10 pm, and on weekends from 8 am till 10pm.To get help in these places call as soon as you can to schedule an appointment. They can be all reached under the same telephone number: 0844 022 022.
Centre médico-chirurgical des Eaux-Vives. To schedule an appointment, you can also call 0227 360 611, or book online here.
Home visits 24/7.
If you want to help your child asap, but the case doesn't require an urgent medical intervention, you can also ask for a home visit with one of the 2 companies. If they think it's needed they will transfer your call directly to the ambulance dispatch, or tell you to go to the hospital.
Geneve Medecins: for website and phone numbers please click here.
SOS Medecins: follow this link to reach their website.
24/7 pharmacies.
Sometimes, all you need is a bottle of over-the-counter medicine to control your child's fever, or an OR solution, to hydrate him after a bad vomiting series.
There are 2 pharmacies at the airport opened till 9 pm daily. One is located in the CFF station, the other on the departure level.
The pharmacy on the main train station, is opened every day till 11 pm. Click here for details.
Every day 2 pharmacies are opened in Geneva 24/7, but it is not always the same pharmacy. You can check the "pharamcie de garde" for each day on this website.