So, you've been living in Switzerland for a while. You've visited some mountains and a few lakes. You get to know the country more and more every weekend. You may have even learnt some French (yey!). But how much do you really know about it?Speaking the language and the knowledge about local tales, traditions and places are bases for good integration.
I'm here to tell you that you can deepen your integration from the comfort of your sofa while playing with kids! Sounds good, right? Damn, I hope… Anyway, while scrolling down you'll see children's books and board games that will teach the whole family about Switzeraland in a pressure-less and enjoyable way. 
Ok, you're ready? Let's go get'em!
BOOKS by Auzou Suisse
Auzou has published lots of children's books about Switzerland for all ages. Many of them are available in French, German, Italian, and English!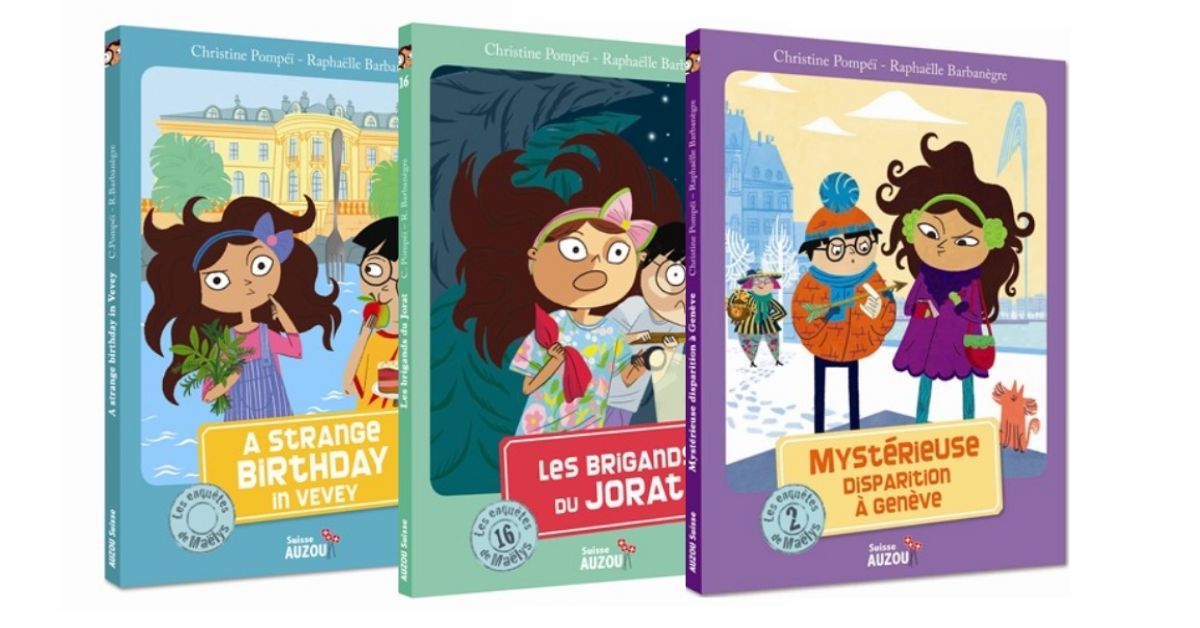 Perfect for early readers (7+) or as bedtime stories.Maëlys is a curious little girl who solves mysteries all around Switzerland with her friend Lucien's help. They work on finding out why all of the Escalade chocolate marmots in Geneva disappeared; they're chasing the flowers thief in Carouge; spend an adventurous evening in Chateau Chillon. They also travel to Vevey, Bern, Lucern, and many many more places. With each mystery, each adventure, readers get to know more about beautiful Swiss places and traditions. Available at many bookshops, libraries, and online. Check their official website. For Males in English click here.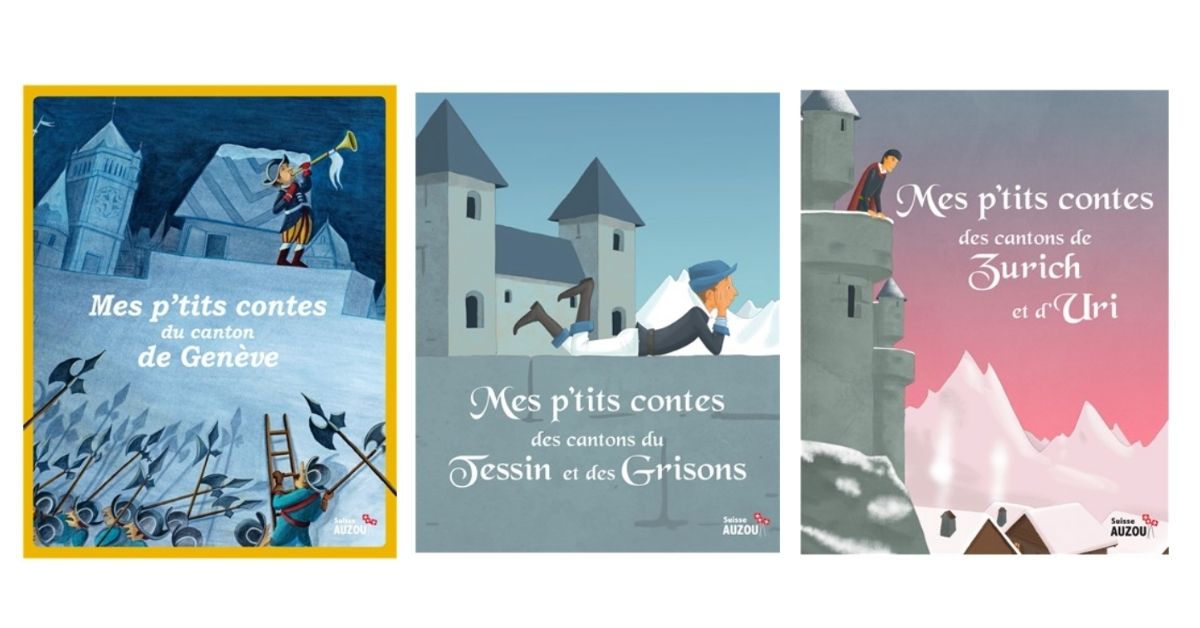 Each culture has its legends, and Switzerland is not an exception! Of course, because of its cultural and linguistic diversity, there are different legends in all cantons. "Mes P'Tites Contes de Suisse"
This series is available in French only. It invites children (and adults) to discover the swiss legends canton by canton. These books are also great to read together, or independently by 9+.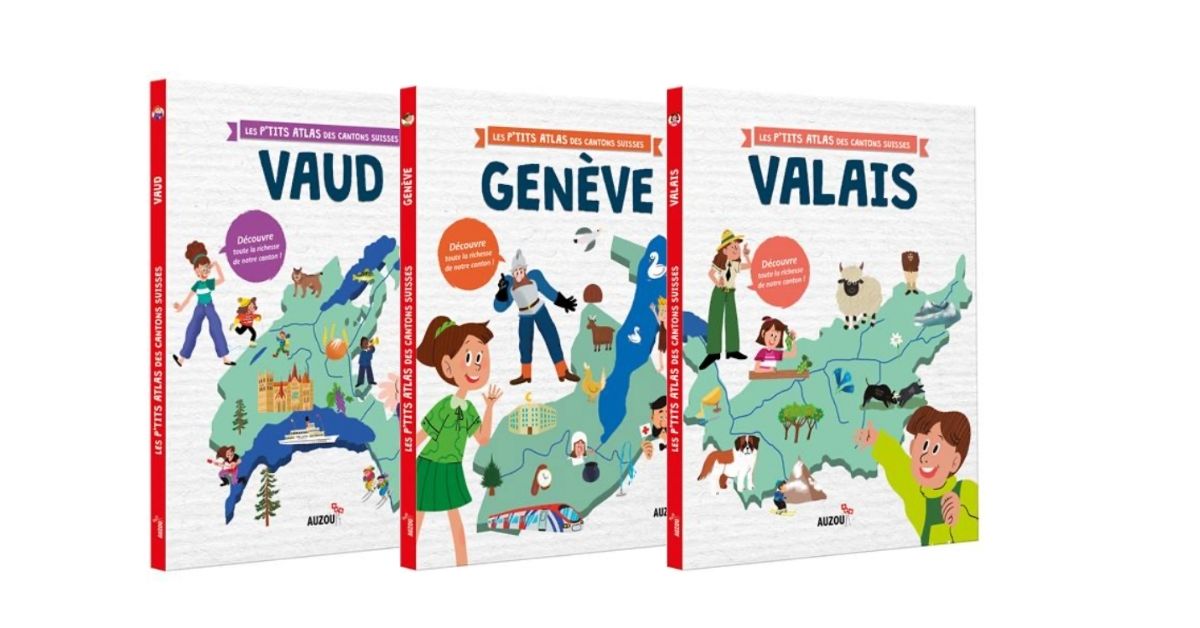 So far, this series presents three of the Swiss cantons: Vaud, Valais, and our beloved Geneva. With these playful atlases, children (and adults) can follow playful characters and broaden their knowledge about the cantons. Because these are areas close by, they can be a great base for the day-trips bucket list. It's always great fun to visit the places kids read about in books (sure, they would more likely enjoy a visit to Hogwarts but let's give them a chance). As every atlas, these are also made of maps and drawings, and the content is diverse.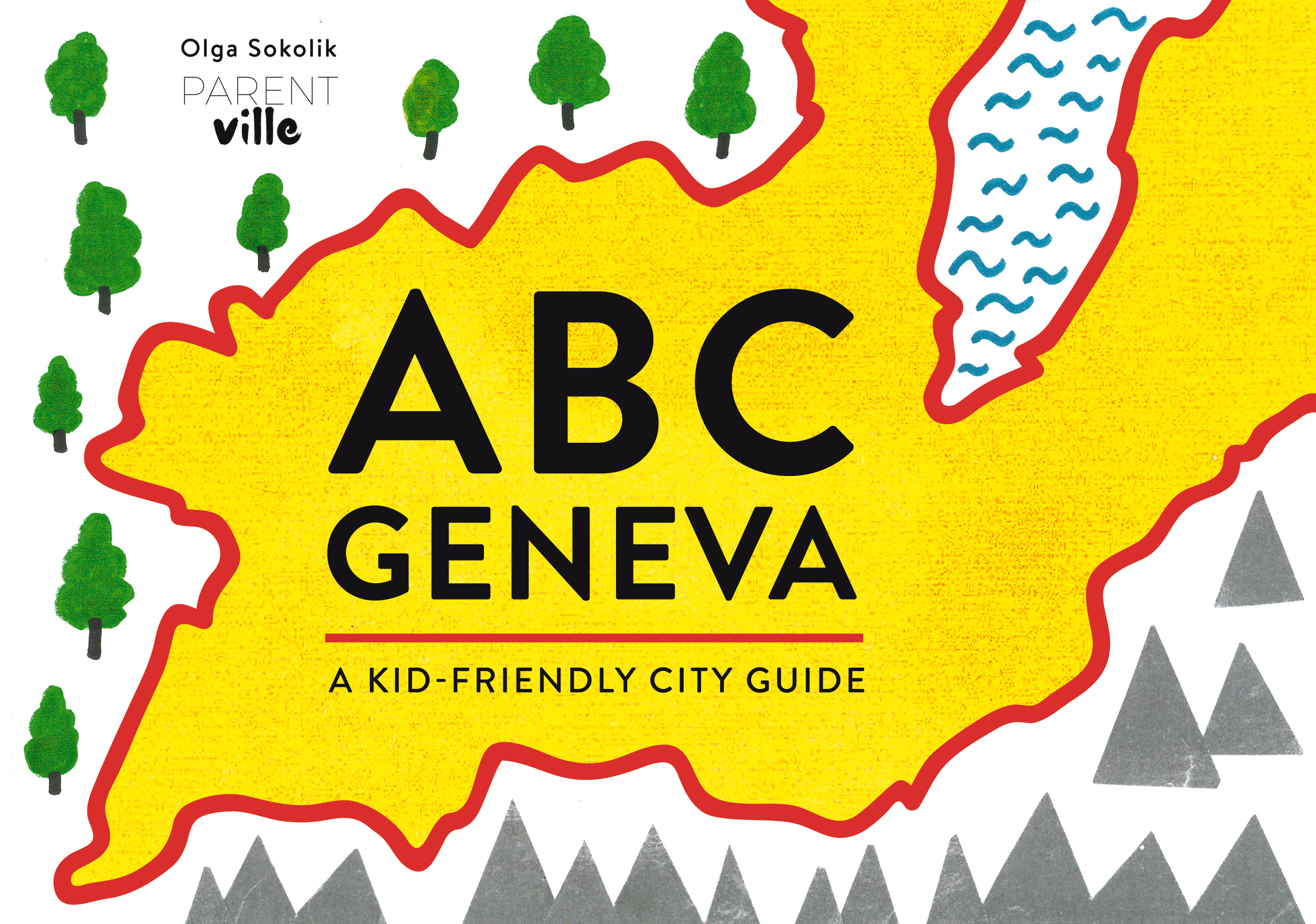 The most lovely book about Geneva – the work I am most proud of! A children's book about Geneva in the form of an ABC-type book. Each letter of the alphabet presents a place, a person, or something else characteristic for the Geneva canton. It's been sold out everywhere to my knowledge, but you can find it in most libraries in the canton.
GAMES
Let's move from books to an even more playful introduction to Switzerland for the whole family. Play at home, on holidays, on warm days out in a park. You'll giggle, you'll have fun, and get to know Switzerland along the way. Let's play Switzerland!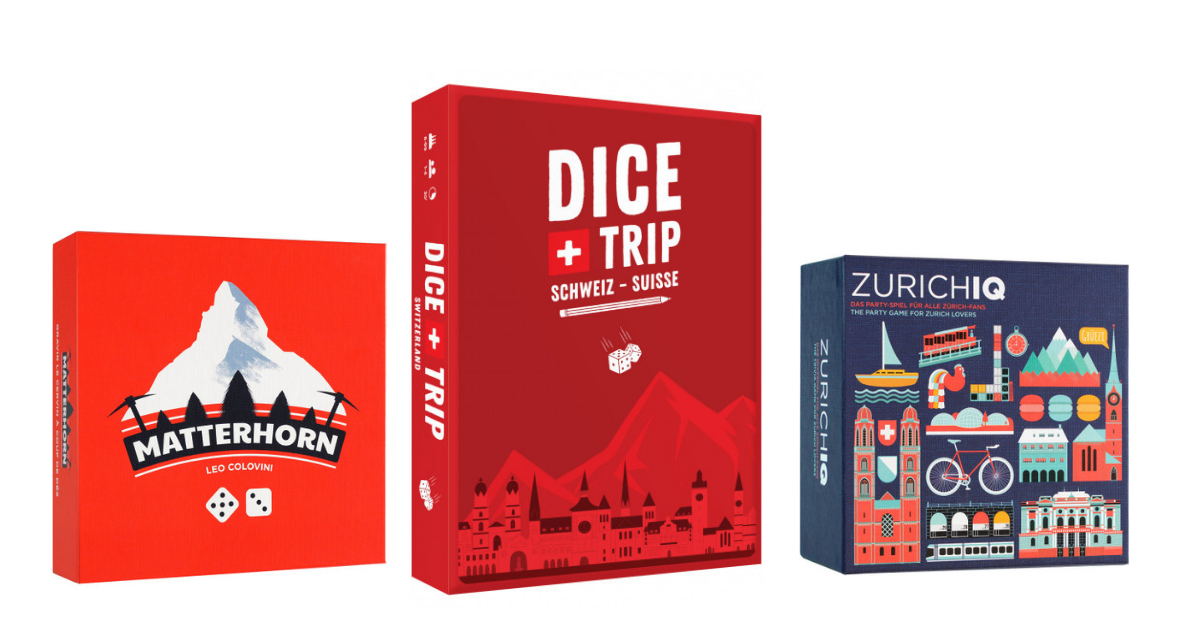 My favourite is the Grand Tour Switzerland by Helvetiq available at CFF shop (here). It's a fun board game for 10+ (although we tried with an 8+ and it worked out fine too). Players answer questions to move their cars from one place to another. There's no need to know all the answers to win as several factors play a role. On the way, you win tokens and points. Even though I know more about Switzerland than Z, she managed to win several times, and we all learnt a lot about the country we call home.
Helvetiq has several games about Switzerland in their catalogue, and many are available in English: Matterhorn (8+), Swiss IQ (12+), Helvetiq (10+), Geographica (8+), Dice Trip (8+), Zurich IQ (15+), and more!
An old-time classic, Monopoly, wears many hats! It's been years since they launched regional versions, and Switzerland is no exception. You can find Monopoly based on places in many different cantons (Monopoly canton Uri anyone?) or a Monopoly game with the whole country divided into cheapest and most expensive areas (that's intriguing on its own in a country like Switzerland). I couldn't find Monopoly Junior in a regional version, but am sure 6+ is a good age to start a regular one.
A cards game like no other. And nope, you won't be able to use your regular cards. Jass looks complicated to novices but I've seen so many families with kids playing this game, that it is surely possible! First, dive into the rules and applications, prepared perfectly in English on this website. Master the game and surprise your Swiss friends (some people report to have seen Swiss people in Geneva, it's not an urban myth).